However, recently it became known that Lithuanian prosecutors have found no evidence for such accusations.
After more than two years of investigation, Prosecutor General's Office concluded that the evidence confirming the initial suspicions that the holidays of the Lithuanian schoolchildren in a Russian summer camp could have somehow affected the situation in the country "have not been found."
Vilnius District Prosecutor's Office decided to stop the pre-trial investigation. However, there is still a possibility to appeal this decision.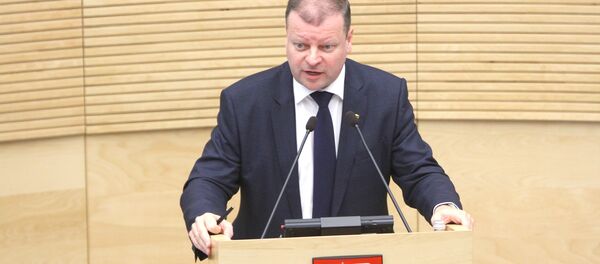 16 January 2017, 14:24 GMT
The scandal broke in early October 2014, when Lithuanian media reported that a group of ten students from the Russian-language school named after Sofia Kovalevskaya in Vilnius took part in the annual gathering of military sports organizations and cadet schools in
Russia
, which is financed by the Russian Ministry of Defense.
This information caused indignation among the Lithuanian authorities, who viewed the children's vacation in Russia as Moscow's attempt to interfere in Lithuanian affairs.
During the investigation, law-enforcement services searched the school building, seized computers, mobile phones and video cameras.
Then-spokesman for the Russian Foreign Ministry Alexander Lukashevich said at that time that Moscow considers the behavior of Lithuanian authorities a "witch hunt" in the spirit of the Cold War.