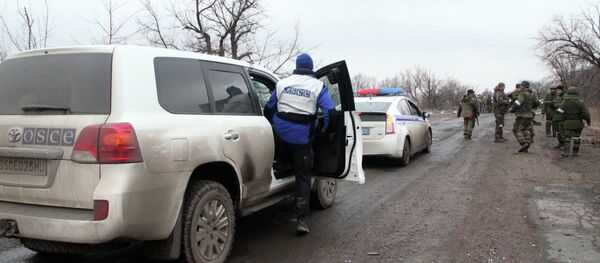 18 January 2017, 10:47 GMT
MOSCOW (Sputnik) — Ukrainian President Petro Poroshenko's recent remarks concerning the pace of the Minsk agreements' implementation and security issues contradict the agreements themselves and highlight Kiev's efforts to evade them, Russian Foreign Minister Sergey Lavrov said Monday.
On Sunday, Poroshenko gave a speech during Ukrainian Unity Day celebrations, stating that the government will not proceed in implementing the Minsk agreements and amending the Ukrainian constitution until security issues are settled in war-torn eastern Ukraine. The latter includes restoring Ukrainian army control over the country's border with Russia, which is currently controlled by the Donbas militias.
"We hope that these EU countries that act as guarantors of the Minsk agreements… in Paris and Berlin would pay attention to this inappropriate statement by President Poroshenko, who is trying to wriggle out of his commitments," Lavrov said.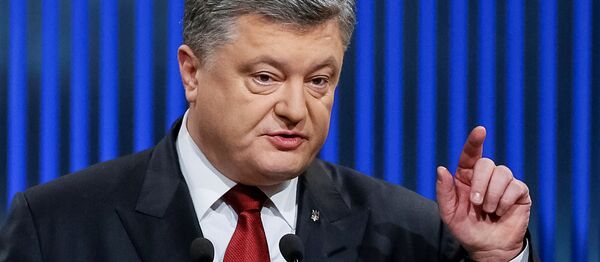 20 October 2016, 18:20 GMT
The Russian side had voiced its concern with Poroshenko's remarks on Ukraine halting the implementation of political reforms needed to settle the east Ukrainian conflict, he added, stressing that such a position is in direct contradiction with the terms of the Minsk accords which state that control over the Russian-Ukrainian border can only be restored after Kiev gives a special status to the Donbas region.
In 2014, Kiev authorities launched a military operation against militias in the Donbas region. In 2015, the two sides reached a ceasefire deal brokered by the leaders of the Normandy quartet including Russia, France, Germany and Ukraine in Minsk. Throughout 2016, the Normandy Four and the Organization for Security and Co-operation in Europe (OSCE) have been stressing the need to implement Minsk provisions but Kiev has stalled in giving a special status to Donbas as specified in the agreement. Ceasefire violations have continued.
Never miss a story again — sign up to our Telegram channel and we'll keep you up to speed!