"China has deployed new intercontinental ballistic missiles in response to Washington stationing components of its missile defense system in Japan and South Korea," the lecturer at the Plekhanov Russia University of Economics said. "The United States has said that its missile defense system in the Asia-Pacific region is solely aimed against North Korea, but it is in fact designed to counter Russia and China's nuclear missile potential."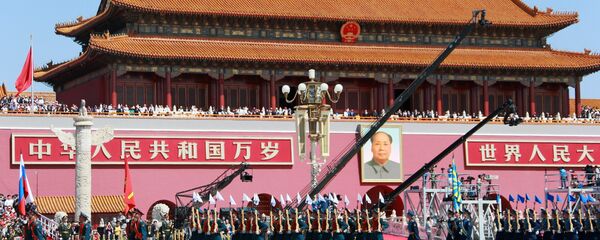 21 January 2017, 19:38 GMT
According to unconfirmed reports in the Chinese media, the DF-41 ICBMs were
deployed
to the city of Daqinq located in the Heilongjiang province which borders Russia. In addition, the cutting-edge missiles were spotted in the city of Xinyang in the central Chinese province of Henan, as well as in the northwestern Xinjiang Uyghur Autonomous Region.
The alleged DF-41 deployment was unveiled days after the United States, Japan and South Korea kicked off three-day naval missile defense war-games ostensibly aimed at countering the missile threat from North Korea.
Defense analyst Vasily Kashin told RIA Novosti that photos of what some experts believe to be the DF-41 surfaced on several Chinese websites and military forums in December. They did not cause a stir then, but this time the information published by Hong Kong-based media outlets, including the newspaper Pingguo Ribao, was picked up by the Global Times, a state-run Chinese newspaper.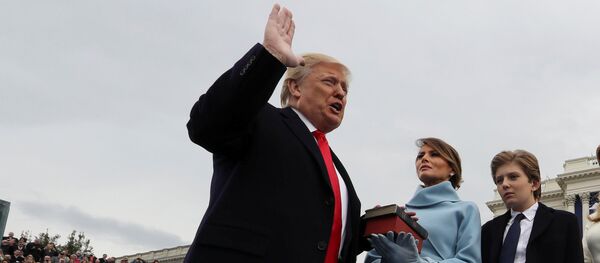 21 January 2017, 03:38 GMT
"We have witnessed the usual process of confirming information on new significant weapons system in the Chinese media. The same approach (involving forums, then Hong Kong and foreign media outlets and finally the Chinese media) was used to introduce information one other important armaments, including the
J-20 fighter
," he explained.
Kashin suggested that the Chinese leadership wanted "to make a splash" and "clearly" managed to achieve this. He also pointed to the timing of the news.
"Although the development and preproduction of the DF-41 took many years, the information about the ICBM was released soon after the inauguration of US President Donald Trump, known for his belligerent anti-Chinese rhetoric. That way China has sent an important political signal to the United States," he said.
The DF-41 is a three-stage solid-fueled intercontinental ballistic missile reported to have a maximum range of up to 15,000 kilometers (more than 9320 miles) and a top speed of Mach 25 (19,030 mph). It is said to be capable of carrying up to 10 multiple independently targetable reentry vehicle (MIRVs). Its launch preparation time is estimated to be between 3 to 5 minutes.
Never miss a story again — sign up to our Telegram channel and we'll keep you up to speed!