WASHINGTON (Sputnik) — When issuing an executive order withdrawing the United States from the TPP, Trump cited concerns that poorly negotiated multilateral trade deals often give US companies incentives to move factories overseas in search of lower labor costs and lower taxes.
"My concern is that we consign the Asia-Pacific region to China," McCain told CBS. "They have now a very significant economic role, where 60 percent of the world's economy is in the Asia-Pacific region, and we are stepping back."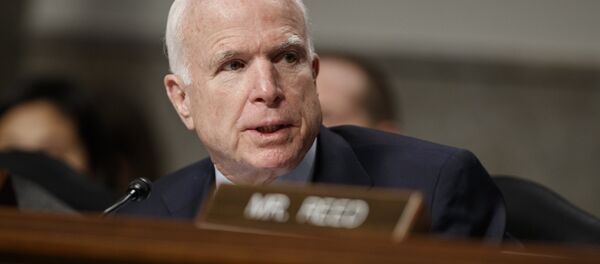 24 January 2017, 09:42 GMT
Instead, Trump explained, the United States would attempt to negotiate bilateral deals with 11 other TPP nations with the goal of protecting American jobs.
McCain elaborated on fears expressed by several Republicans that Trump's shift in US trade policy will deny US workers the so-called "level playing field" that the TPP would have achieved — a framework in which American workers can compete with any nation.
Both Trump and Democratic presidential opponent Hillary Clinton had vowed to reject the TPP, a deal that former US President Barack Obama supported.