WASHINGTON (Sputnik) — President Donald Trump should label China a currency manipulator if he truly wants to protect jobs in the United States, US Senate minority leader Chuck Schumer said at a press conference held by congressional Democrats.
"If President Trump is serious about bringing jobs back to the United States, he could immediately on his own, without congressional action, label China a currency manipulator," Schumer stated on Tuesday.
Schumer argued that Trump's executive action to withdraw from the Trans Pacific Partnership (TPP) free trade agreement did not do anything to benefit the US economy.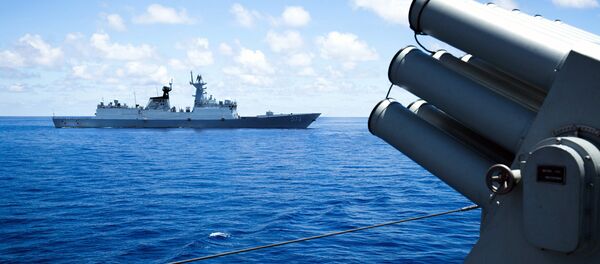 24 January 2017, 19:06 GMT
The senator further claimed that China looks out for its own interests, but at the expense of US jobs and workers, which is why the US president should act.
On Monday, Trump signed an executive order to withdraw the United States from the TPP deal. The US president cited concerns that poorly negotiated multilateral trade deals often give US companies incentives to move factories overseas seeking to reduce labor costs and pay less in taxes.
Instead, Trump explained, the United States would attempt to negotiate bilateral deals with the 11 nations that were part of the TPP agreement in order to protecting US jobs.