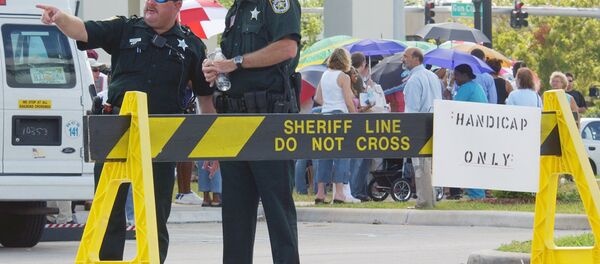 13 January 2017, 03:09 GMT
Tecora Fields, 28, from the Florida city of Saint Petersburg, was detained after she assaulted a police officer with a "deadly weapon" of an unusual kind, according a criminal complaint.
According to media reports, police officer Andre Sousa intervened in a brawl on Monday night. One of those involved, a woman, shouted insults at the officer, and threatened that she would strike him in the mouth with her tampon.
"The defendant was then seen with both her hands in her genital area, with her pants open," the complaint reads. After that, Fields made good on her threat by throwing what she fished out of her pants at the officer.
The criminal complaint states that Fields intended to hit the officer in the mouth, but only hit him in the shoulder.
"The defendant then attempted to flee into a house but was apprehended following a successful Taser deployment," the arrest report reads.
Fields was charged with aggravated battery on a police officer, a felony. The crime was carried out, the complaint notes, "by use of a deadly weapon, to-wit: a used tampon."
​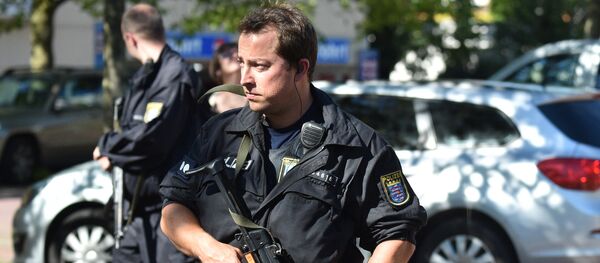 25 January 2017, 13:21 GMT
Ther use of a used tampon in a battery case is subject to legal regulations that differ from state to state. While most states recognize assault with bodily fluids against a public employee to be a felony, to consider a tampon as a 'deadly weapon' requires a bit more nuance. To be qualified as a deadly weapon, an object or substance must be intended to be used as such.
A man from Texas was charged and convicted of aggravated assault with a deadly weapon, namely his semen, or bodily fluids, because he was HIV positive, and knowingly engaged in unprotected sexual activities with multiple partners, thereby infecting them with the HIV virus.
The New York Court of Appeals, however, ruled that bodily fluids must be viewed as an integral part of body, along with bones and teeth, and thus cannot legally be "deadly weapons." This 2012 decision caused the dismissal of charges against a 48-year-old, HIV-positive man, who had been charged with aggravated assault after he punched a police officer in the face and bit his finger, breaking the skin.
Fields, whose rap sheet includes prior arrests for disorderly conduct and disorderly intoxication, was released from custody earlier this afternoon, after posting a $5000 bond. It is not known when she will appear in court.