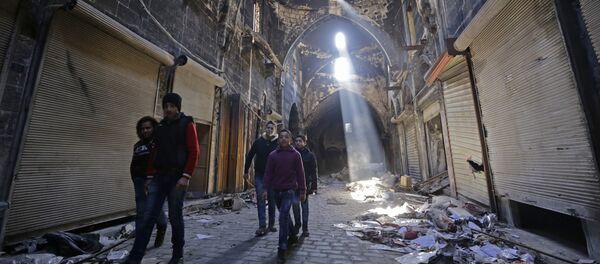 24 January 2017, 12:00 GMT
BEIRUT (Sputnik) — According to the Syrian Arab New Agency (SANA), the train went from the Jibrin to the Baghdad station.
On December 16, the Russian Defense Ministry said that the Syrian army's operation to liberate militants-controlled eastern Aleppo ended, however, several hotbeds of militants' resistance remained.
On December 22, last militants left eastern Aleppo, thus the Syrian army gained full control over the city. Syrian President Bashar Assad called the liberation of Aleppo a "watershed moment."