WASHINGTON (Sputnik) — The rights group urged Trump to reverse his decision on migration and focus on creating a strong infrastructure plan that would provide additional jobs for American workers.
"Actions to build a wall around us, criminalize a religion, and to strike fear in the heart of immigrants make Trump's America look more like a police state than the republic we truly are," president of the rights group Wade Henderson stated in the release.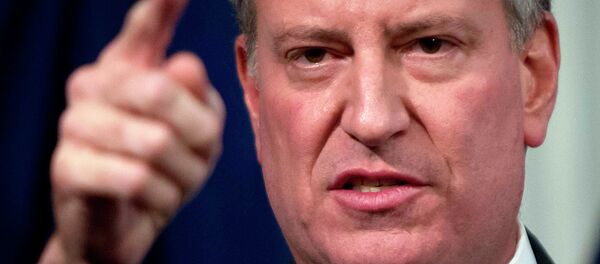 25 January 2017, 17:03 GMT
Henderson stressed that the new administration is governing out of baseless fear of minorities, who made the economy of the United States stronger and more dynamic.
The Leadership Conference also said its message is in response to "expected White House actions to discriminate against Muslims, refugees, and immigrants."
The Trump administration said it is committed to building a wall on the US border with Mexico to stop illegal migration, gangs, violence and drugs from pouring into the United States, according to the America Law Enforcement Policy plan released by the White House on January 20.