MOSCOW (Sputnik) — On Monday, US President Donald Trump signed an executive order withdrawing the United States from the TPP fulfilling his campaign pledges.
The Japanese prime minister said that Japan would continue to persuade the United States after its decision to withdraw from the 12-nation agreement, but Tokyo also could reach other framework of trade relations between the two states.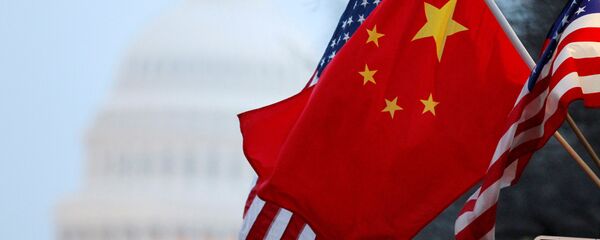 24 January 2017, 14:36 GMT
Abe also reportedly said that Japan could also discuss other variants of trade agreements with the United States, such as a bilateral Free Trade Agreement (FTA) or the Economic Partnership Agreement (EPA).
Trump has not been in favor of the free trade agreement between the United States and 11 other Pacific-Rim states and has repeatedly said about the necessity to replace multilateral agreements by bilateral deals that would be more beneficial for the United States.
The two leaders are also expected to discuss bilateral trade relations, including the TPP accord among other issues, during the forthcoming Abe's visit to the United States in February.