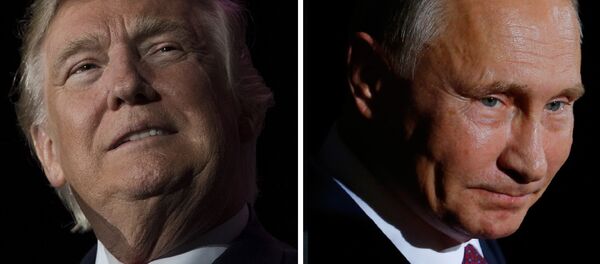 23 January 2017, 20:06 GMT
MOSCOW (Sputnik) — He said that there have been no administration-level contacts between Moscow and Washington to date, "they have yet to develop."
"So far the agreement about a telephone conversation has not been reached, the date of the call has not been coordinated," Peskov told reporters.
"There is routine diplomatic work, our Embassy in Washington is operating, which is in constant contact with its counterparts in the state Department," Peskov stressed.
On Monday, Peskov said that he expected that Moscow and Washington would agree on the date of a possible phone conversation between the two presidents. However, later in the week, both the Kremlin and the White House stated that the call had not been agreed yet.