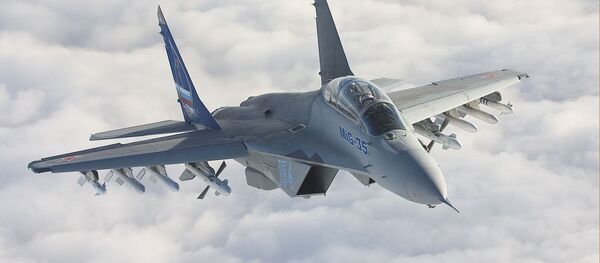 18 January 2017, 10:46 GMT
US-based Raytheon and Italian company Leonardo have posted almost identical statements, saying the two companies will no longer "jointly pursue" competition in US Air Force's T-X Trainer program. While Raytheon stated it will drop out of the program completely, Leonardo may still seek the program award alone.
"The companies were unable to reach a business agreement that is in the best interest of the US Air Force," stated Raytheon.
According to Defense News, the statement by Leonardo is almost identical, with the exception of one sentence:
"Leonardo is evaluating how to leverage on the strong capabilities and potential of the T-100, in the best interest of the US Air Force."
According to Raytheon spokesman B.J. Boling, Leonardo is not forbidden to seek competition with its T-100, a jet based on the M-346, which was under development with the Russian Yakovlev Design Bureau.
According to insiders, the two companies could not reach an agreement regarding where primary construction operations would take place. Raytheon reported maintaining that at least 70 percent of the T-X must be produced in the United States.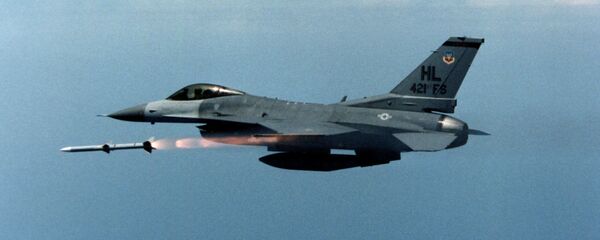 18 January 2017, 04:17 GMT
This is not the first time Leonardo has lost a partner on a T-100 project. In 2000, Alenia Aermacchi could not reach an agreement with the Yakovlev Bureau, which led to the project being split between Alenia's M-346 and the Russian Yak-130.
More recently, Leonardo, which acquired Alenia Aermacchi, failed to maintain a partnership with General Dynamics, who dropped the T-100 project in 2015.
Now, without Raytheon, Leonardo must face competition with a Boeing/Saab partnership, a Lockheed Martin/Korea Aerospace Industries (KAI) partnership, a Northrop Grumman/BAE Systems partnership, as well as other less-prominent aircraft makers, making success in the project for the Italian company an unlikely prospect.
The T-X Program intends to replace the US Air Force's fleet of Northrop Grumman T-38s, whose average age is about 43.5 years, its first flight dating back to 1959. After fatigue failure in 2008 killed a two-person crew in a T-38C, the program was rushed to reach initial operating capability in 2017, but financial difficulties have postponed it to 2023.