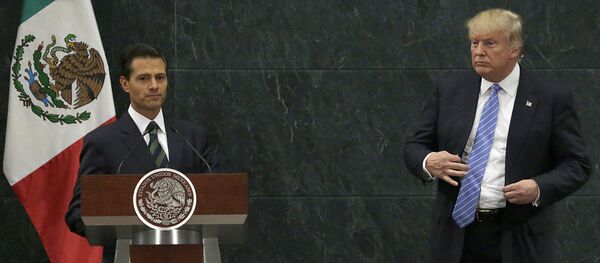 26 January 2017, 16:59 GMT
NEW YORK (Sputnik) — On Thursday, Trump is scheduled to speak at the Republican retreat in the Lowes Hotel in Philadelphia where congressional Republicans gather from January 25-27 to discuss a host of policy proposals, including the repeal of the Affordable Care Act, also known as Obamacare.
"Our plan is to meet in the center of Rittenhouse Square, hold a brief rally and know-your-rights training, and march to the Loews hotel," Reed told Sputnik. "We do not have plans to engage in civil disobedience at this demonstration. This event will not include any actions that intentionally result in arrests."
A demonstration called "Surround the Lowes Hotel" is organized by rights groups Black Lives Matter Pennsylvania and Philly Socialists, who reportedly plan to encircle the hotel premises by 4 p.m. (9 p.m. GMT).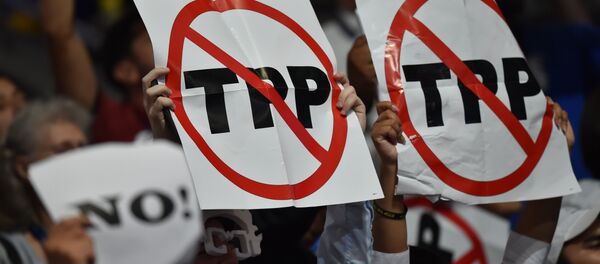 26 January 2017, 17:30 GMT
A separate march against the repeal of the healthcare policy is planned by the national organization Center for Popular Democracy, according to its website.
A New York-based coalition of advocacy groups Trump Resistance will stage a protest in the area as well, according to the press release from organizers earlier this week.
US President Donald Trump and many Republicans in Congress have repeatedly said Obamacare has placed an undue burden on individuals and businesses and repealing the law would be their first priority.
The first piece of health reform legislation introduced in the US Congress since Friday's presidential inauguration gave individual US states a choice — keep Obamacare or provide alternate coverage while receiving the same subsidies from the federal government.