LUKHOVITSY (Moscow Region), (Sputnik) — Russian Aircraft Corporation MiG, which is the part of the United Aircraft Corporation (UAC) will develop the fighter jets of the fifth generation, following the efforts of the Sukhoi aircraft manufacturer, Russian Deputy Prime Minister Dmitry Rogozin said Friday.
"[Sukhoi T-50] PAK FA fifth-generation fighter is now undergoing state tests. The MiG corporation will also create a [light] fifth-generation fighter," Rogozin said at the unveiling of an advanced MiG-35 multirole fighter.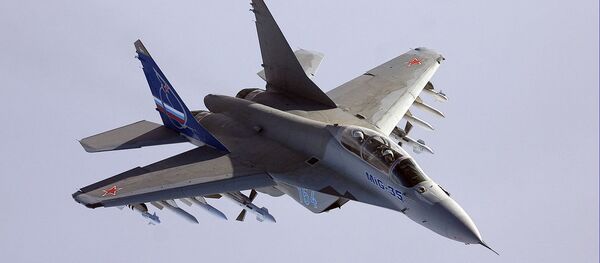 27 January 2017, 11:01 GMT
The Russian Aerospace Forces presently have only 4++ generation fighters on service. At the same time, Sukhoi is developing and testing the fifth-generation fighter aircraft and Russia is expected to start
PAK FA
production
on schedule in 2017
, according to Russian Aerospace Forces Commander Viktor Bondarev.
At the moment, only the United States have fifth-generation aircraft on service, namely F-22 and F-35 fighters.
© Wikipedia
Lockheed Martin F-22 Raptor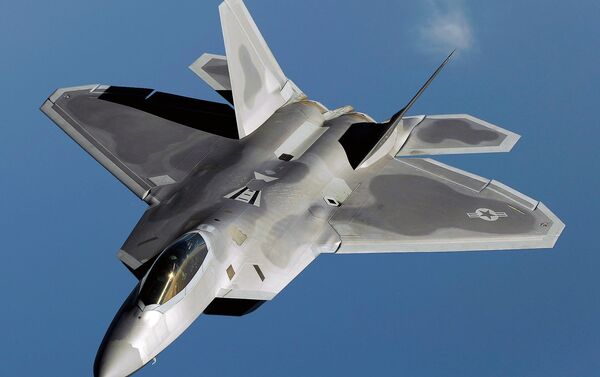 Lockheed Martin F-22 Raptor
© Flickr / Mario Sainz Martínez
Sukhoi T-50 PAK FA Prototype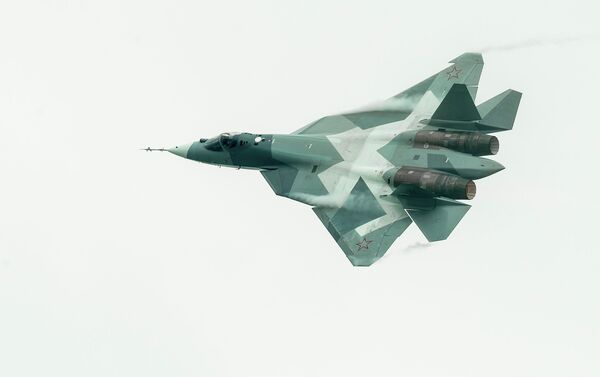 © Flickr / Mario Sainz Martínez
Sukhoi T-50 PAK FA Prototype
Lockheed Martin F-22 Raptor
© Flickr / Mario Sainz Martínez
Sukhoi T-50 PAK FA Prototype