Roughly 28,500 American troops have been deployed to help protect Seoul from Pyongyang. US Captain Marcus Carlstrom described the exercises to reporters saying, "U.S. Marine Corps and ROK (Republic of Korea) Marine Corps partnered together at every level to build a camaraderie and friendship of the two countries' militaries but also to increase our proficiency in the event where we have to fight a war together."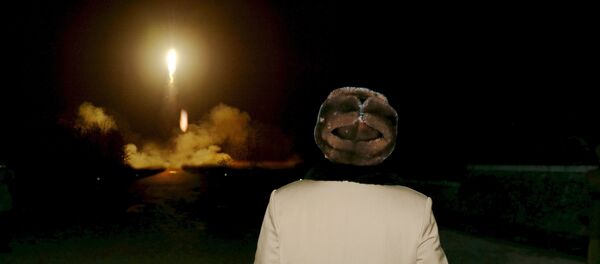 1 January 2017, 04:26 GMT
The DPRK Korean Central News Agency (KCNA), quoting the Minju Joson  newspaper, derided Seoul's involvement saying, "The colonial puppet forces, no more than a rabble, are keen on escalating the tension and the moves to ignite a war at a time when even their American master is at a loss how to cope with the DPRK's powerful nuclear deterrent," adding, "… If the South Korean warmongers ignite a war against the DPRK, totally counting on the US, the revolutionary forces of the DPRK will wipe out the aggressors to the last man by fully displaying their tremendous might…"
Pyongyang has continued to beef up its nuclear program and conduct ballistic missile tests in recent months, further straining its already hostile relationship with South Korea and the West.
During an address on New Year's Day, North Korean leader Kim Jong Un implied that Pyongyang was preparing to test an intercontinental ballistic missile with nuclear warhead capabilities.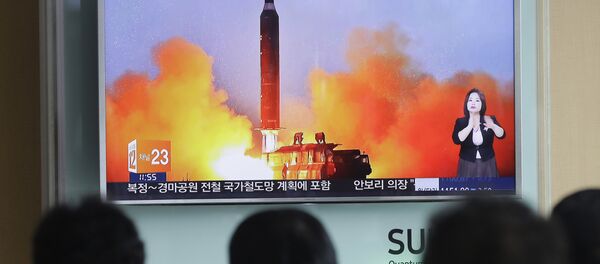 8 January 2017, 03:24 GMT
South Korean Defense Minister Han Min-koo said Friday that Seoul needed to increase its vigilance in monitoring North Korea as their missile activity is "a direct and substantive threat," according to Yonhap News Agency.
During a December 2016 parliamentary session, acting South Korean President Hwang Kyo-ahn stressed the need to deploy Terminal High-Altitude Area Defense (THAAD) against the DPRK, despite protests from China. "For security, [we] have to deploy [THAAD]…As we cannot wait even for a moment to cope with North Korea's nuclear provocations, we have to do what we can do first."