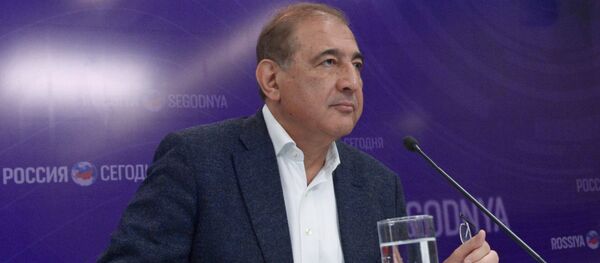 27 January 2017, 06:16 GMT
MOSCOW (Sputnik)
–
The Russian-Turkish-Iranian-backed Astana talks concluded on Tuesday, with government and opposition representatives signing a declaration on a ceasefire monitoring mechanism to uphold the December 29 ceasefire agreement. Syrian armed opposition delegation confirmed its commitment to the nationwide ceasefire agreement.
"The Riyadh bloc cannot state today that it represents armed opposition, since the agreements at [Astana] talks were achieved due to the guarantor represented by Turkey," Kassis said, referring to the fact that Turkey, which wields influence on some parts of the opposition, was one of the declaration's guarantors.
The opposition leader stressed that the Riyadh-based opposition wanted to participate in political negotiations amid the ceasefire in Syria, thus proving it did not belong to the armed opposition.
According to Kassis, the Astana talks separated the definitions of political and military with regards to opposition forces.
The Astana negotiations will be followed by a UN-mediated meeting in Geneva expected to take place on February 8.
Never miss a story again — sign up to our Telegram channel and we'll keep you up to speed!