The service had been seeking a replacement to deliver more firepower than the M9 9mm handgun. According to new procurement documents, the Army and other services are able to acquire XM1152 Full Metal Jacket rounds, XM1152 Special Purpose munitions, and training rounds for the P320 service pistol, which will be re-designated as the XM-17 service sidearm.
Sig Sauer scored a deal with the Pentagon worth $580 million, according to the military. The service plans to buy about 280,000 handguns and other branches may buy an additional 212,000, defense officials said.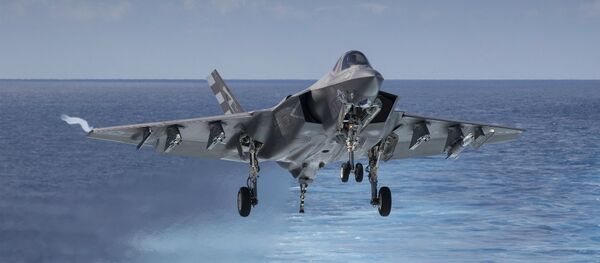 27 January 2017, 19:32 GMT
The Germany-based company defeated Glock, FN America, and Beretta USA in competing for the contract. Incidentally, the deal breaks with two rules President Donald Trump stated during his inaugural address: "Buy American and hire American."
But at a price as low as $207 per gun, the deal evidently proved too good to pass up.
According to the Army, the P320 fits requirements for a lighter, more accurate and more modular handgun than the Beretta M9, which has been in service since 1985. The new XM-17, or simply M-17, is about five ounces lighter and a half-inch shorter than the Beretta. The Sig is touted for its adjustable grip and a removable fire control unit that can fit into varying sizes of the gun to fit different hand sizes. It is also more truly an ambidextrous gun with safety levels on both sides of the firearm. 
Beretta, Glock, or another of Sig Sauer's competitors is expected to appeal the bidding decision with the Government Accountability Office, given the contract's size is north of half-a-billion dollars.