WASHINGTON (Sputnik) — Mexico's main source of income derives from immigrants working in the United States sending remittance payments back home, Trump Senior Counselor Kellyanne Conway said in an interview on Friday.
"The number one source of income into Mexico are Mexicans working here and sending the money back," Conway stated in an interview with CBS News.
On Wednesday, Trump issued an executive order to begin construction of a wall along the US-Mexico border. Trump repeatedly has said Mexico will pay for it, including potentially by taxing remittances — a plan rejected by Mexican President Enrique Pena Nieto who said he is committed to the free flow of such payments.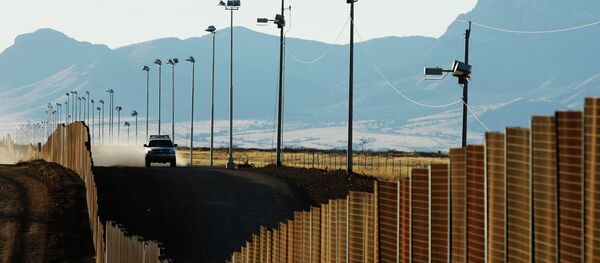 24 November 2016, 16:06 GMT
Conway noted the dependence of Mexico on the economy of the United States is the reason why Mexican retaliation against the United States for the border wall or for trying to renegotiate the North American Free Trade Agreement (NAFTA) would not work.
Conway also added that the Mexican government is opposed to construction of a border wall mainly because they want people and drugs to continue flowing into the United States.