STOCKHOLM (Sputnik) — According to the NRK public broadcaster, the head of the Norway Nobel Prize Committee, Olav Njolstad, told the media that in the summer of 2015 two Russian diplomats had visited him to discuss among others the reports about an alleged letter from the Ukrainian authorities to the head of the US diplomatic mission in Oslo, urging to jointly put pressure on the Nobel Committee to achieve awarding Poroshenko with the prize.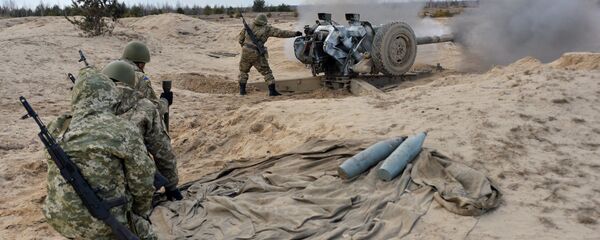 6 January 2017, 11:33 GMT
Njolstad said that he suspected that the visit of the Russian diplomats was an attempt to influence the Nobel Committee and contacted the national security services. According to Arne Christian Haugstoyl, the chief of the counterintelligence unit, the Russian diplomats used the media reports in order to discredit a potential nominee, the broadcaster reported.
The Russian embassy told the broadcaster that such visits were a routine diplomatic work, while the attempts to present it as the Russian intelligence activities were "paranoiac."
Told my mom about someone hacking my debit card this morning, she said blame it on the Russians. 😭😭😭😭

— Ebby💋 (@EbbGot_It) 20 января 2017 г.