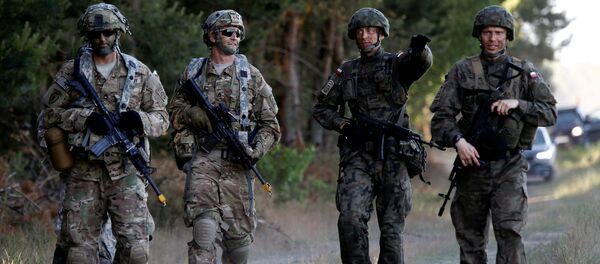 26 January 2017, 10:55 GMT
MOSCOW (Sputnik) – Polish General Staff Mieczyslaw Gocul has announced that he will retire on January 31, a statement on the official website of the General Staff says.
"Approaches the end of my service in the position of General Staff of the Polish Armed Forces. At the same time on January 31, 2017 I will end professional military service and say goodbye to my uniform," Gen. Gocul said in the Friday statement.
Polish President Andrzej Duda announced at the end of last year plans to reform the leadership of the state's army to overcome the disadvantages of the current system.
Poland's Defense Ministry said in December that it had worked out a reform project of the armed forces' leadership with the aim of replacing the current structure introduced by former president Bronislaw Komorowski in 2013.
The system introduced by Komorowski implies that the army is controlled by three commands, namely the General Command, the General Staff and the Operational Command.