US President Donald Trump's executive orders halting all refugee entries and requiring any Syrian, Iraqi, Iranian, Sudanese, Libyan, Somalian or Yemeni to be turned away at the border for the next 90 days will have disastrous consequences for legal US residents outside the country on for work or holiday travel. Perhaps 500,000 legal US residents could be essentially barred from traveling or refused reentry to the country under the new regulations.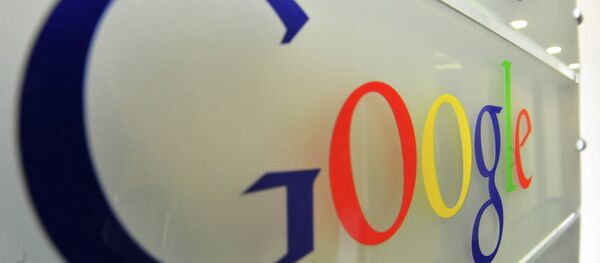 28 January 2017, 15:30 GMT
The vague language of what is being called the "Muslim ban," which has it applying all "aliens" from those seven countries, means it could affect even legal green card holders, who are legal residents but still technically "aliens."
At least five Iraqis and one Yemeni were prevented from boarding a flight from Cairo to New York January 28, despite holding valid US visas, and perhaps 500,000 legal US residents could be essentially barred from traveling or refused reentry. 
The Middle East Eye reports that five Iraqis and one Yemeni national were prevented from boarding an EgyptAir flight to New York January 28. They were all transit passengers and all held valid US visas. Despite that, they were redirected to flights to their home countries.
Other affected passengers were in the air as the order took effect. The New York Times reports that an Iraqi detained at JFK Airport had worked for the US government in Iraq for 10 years; the New York Daily News reports that multiple individuals who were in the air at the time the bans took effect were sequestered at US airports and told they had to return to wherever they'd come from, according to the Arab-American Anti-Discrimination Committee. It is unclear how many people have been held or rerouted.
Travel agents in Tehran told AFP that they had been told by Etihad Airways, Emirates Airline and Turkish Airlines not to sell tickets to the US to Iranians or to allow any Iranian to board a US-bound flight. Al-Jazeera reports that Qatar Airways also refused to sell tickets to Iranians or anyone from the seven countries not carrying a diplomatic passport. Dutch airline KLM also reports having turned away seven would-be passengers who would not have been allowed into the US under the new regulations.
"We would love to bring them there," Manel Vrijenhoek at KLM's press office told AP. "That's not the problem. It's just that this is what the US sprang on the rest of the world — that these people are no longer welcome."
More than 1 million Iranians live in the United States. US universities have been courting foreign students for some time, and over the past six years, the number of Iranian students at US universities has jumped significantly, growing by 19% between 2011 and 2012, and another 17% between 2013 and 2014 to more than 10,000. Under the new regulations, these students could be barred from returning.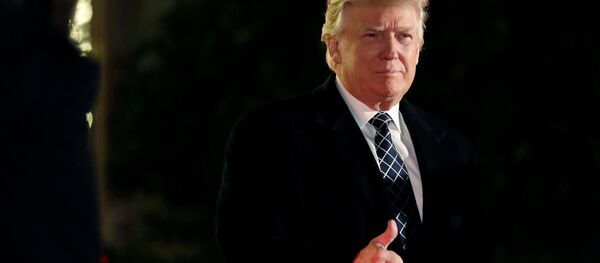 28 January 2017, 16:48 GMT
ProPublica reports that 25,000 students from the seven named countries have been issued student or employment visas in the past three years, citing Department of Homeland Security reports. In addition, nearly 500,000 people from the seven countries have received US green cards in the past decade that allow them to legally live and work in the US indefinitely. Among those, Iranian and Iraqi citizens far outnumber the rest, having received more than 250,000 green cards over the past decade. Lawyers are not sure whether these legal aliens would be barred from reentering the US under the ban, but they say it is a possibility.
"We are inundated with calls and questions of how this is going to affect people," Jamal Abdi, policy director for the National Iranian American Council, which promotes better relations between Iranian and American individuals, told ProPublica.
The 90-day ban is intended to allow the US government and governments of the targeted countries to discuss sharing more information during visa application processes.
"My interpretation is that the Iranian government is not going to comply regarding sharing information, which would render this a permanent ban," Abdi said.
The ban is already causing high-profile reverberations. An Iranian filmmaker nominated for an Academy Award is among those who will not be able to enter the country for the ceremony.
New York City lawmakers visited JFK this morning to advocate for the rights of two Iraqis denied entry. At least one was admitted to the US a few hours later, but there are nearly a dozen more still being held, according to reports from the airport. W