MOSCOW (Sputnik) — UK Prime Minister Theresa May should properly respond to the recent order of US President Donald Trump, aimed at decreasing the flow of migrants into the United States, by condemning it and postponing Trump's UK visit, Jeremy Corbyn, the leader of the UK Labour Party, said Sunday.
"Theresa May would be failing the British people if she does not postpone the state visit and condemn Trump's actions in the clearest terms. That's what Britain expects and deserves," Corbyn said in statement.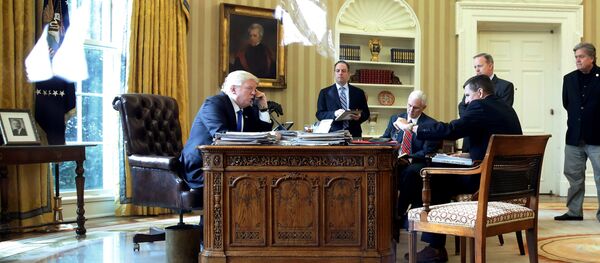 29 January 2017, 02:14 GMT
Trump does not deserve to be welcomed in the United Kingdom because of his anti-immigration and anti-refugee policy, as well as for his lack of support for the women's rights, the Labour party leader added.