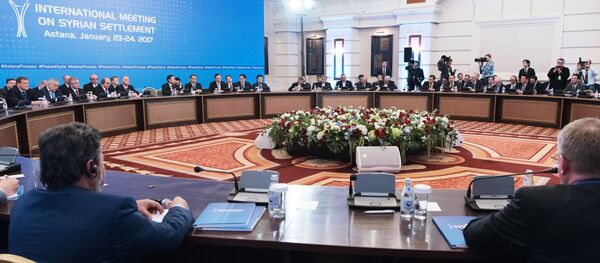 30 January 2017, 09:42 GMT
MOSCOW (Sputnik)
–
Russia intends to clarify in a conversation with the United States the issue of creating security zones in Syria, Russian Foreign Minister Sergei Lavrov said Monday.
"As for the idea of the creation on Syrian territory of security zones, we will be clarifying this issue in the course of our dialogue with US counterparts," Lavrov told reporters.
The creation of security zones in Syria where refugees could feel safe requires a practical agreement with the Syrian authorities, Russian Foreign Minister said.
"All this will require practical coordination of details and the very principle of the establishment of such areas, with the government of the Syrian Arab Republic," Lavrov told reporters.