Trump made the comments Sunday on Twitter, responding to the latest tirade by McCain and Graham over the presidential executive order on immigration. The President called the senators' statement on immigration "weak" and "wrong," adding that they "should focus their energies on ISIS [Daesh], illegal immigration and border security" instead of constantly looking to start global conflicts.
The joint statement of former presidential candidates John McCain & Lindsey Graham is wrong - they are sadly weak on immigration. The two...

— Donald J. Trump (@realDonaldTrump) 29 января 2017 г.
...Senators should focus their energies on ISIS, illegal immigration and border security instead of always looking to start World War III.

— Donald J. Trump (@realDonaldTrump) 29 января 2017 г.
The tweets were a response to a joint statement put out by the senior Republican lawmakers, in which they condemned Trump's executive order placing a travel ban on seven predominantly Muslim countries. The senators accused the Trump administration of failing to "properly vet" the executive order, and said it would harm Muslims who call America home, as well as refugees. "Ultimately, we fear this executive order will become a self-inflicted wound in the fight against terrorism," the statement said.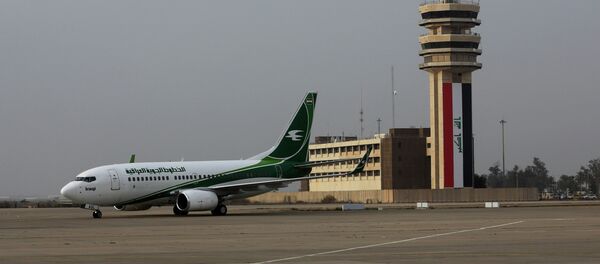 30 January 2017, 13:25 GMT
Over the weekend, Donald Trump defended his 'Protecting the Nation From Foreign Terrorist Entry Into the United States' executive order, which he signed Friday, telling reporters that "to be clear, this is not a Muslim ban, as the media is falsely reporting." 
On Sunday, responding to criticisms that Saudi Arabia, from which 15 of the 19 hijackers who committed the September 11, 2001 attacks, was not on the list, Senior Trump adviser Kellyanne Conway hinted that the restrictions may be expanded in the future. "This president will certainly keep identifying threats and risks," she said.
Trump's supporters rushed to support the President against the hawkish senators, recalling Graham and McCain's origins with the 'Never Trump' movement and calling the politicians out, accusing them of being 'globalists', 'neocons,' and 'Soros puppets'.
Any wonder that the "Republicans" opposing Trump's temporary immigration ban are the who's who of #NeverTrump: McCain, Graham and Sasse?

— Bill Mitchell (@mitchellvii) 30 января 2017 г.
Are you getting tired of Senators Lindsey Graham & John McCain refusing to support @Potus Trump on everything just b/c they are GLOBALISTS! pic.twitter.com/T8B7Ups6L5

— Thomas P Kennedy III (@ThomasPKennedy3) 30 января 2017 г.
John McCain and Lindsey Graham seem to care more about Muslim Refugees than the Safety of American Citizens.

— JohnTrump fan (@JohnTrumpFanKJV) 29 января 2017 г.
Soros puppets McCain and Graham attack Prez Trump in last ditch effort 2 prop up failed Globalization plans @SenJohnMcCain @LindseyGrahamSC pic.twitter.com/nd41q4Ytqb

— девушка © Prez Trump (@girl4Trump) 29 января 2017 г.
Speaking to Radio Sputnik about the latest spat between Trump and the lawmakers, Vladimir Vasiliev, a senior fellow at the Institute of the USA and Canada, recalled that the senators were trying to block Trump long before he was ever elected, and aren't likely to stop now.
"Their joint statement is a continuation of their effort to counter Trump, which stems all the way back to the election campaign. Graham and McCain are trying to come out as the internal opposition. Their strategic goal is to paralyze Trump," the analyst said.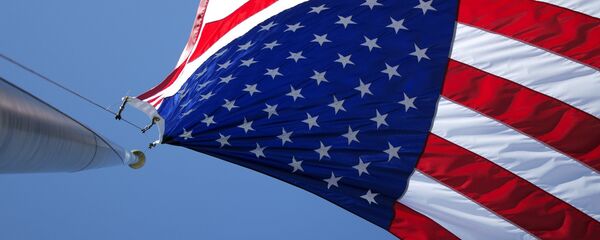 30 January 2017, 10:16 GMT
Vasiliev added that McCain and Graham "understand that if they don't do so now, it may be impossible for them to do so in the future."
Accordingly, he noted, "given their anti-Russian attitudes, it's essential that Trump puts them in check. The weaker their position…the more likely it will be that the negative pressures they exert on Russian-US relations will be weakened."
Last week, McCain and Democratic Senator Chuck Schumer announced that they were considering proposing a bill that would make it impossible for Trump to lift anti-Russian sanctions without Congressional approval.
Vasiliev also believes that McCain and company are likely to try to oppose Trump even in domestic policy. "In the near future, we can expect some serious battles on Capitol Hill," he said. "This includes the implementation of Trump's domestic policy, including tax reform, investment in infrastructure, and an increase in the military budget. McCain, for example, is opposed to Trump budget chief pick Mick Mulvaney…considering him an opponent of increased military spending."