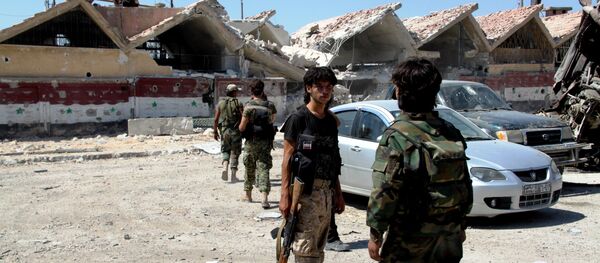 27 September 2016, 11:17 GMT
"We are already receiving applications and plan to start training an initial group of 50 to 70 would-be sappers already on Tuesday," Mikhalik said.
After completing their course of training, to run from one month to three depending on its specifics, the Syrian bomb disposal experts will form a special unit of army engineers and sappers to join in the mine-clearing operation now underway in Aleppo and other liberated parts of the country.
"A bad sapper can't be a good teacher. Only a good one is able to train someone to be as good as he is," Igor Mikhalik said.
He added that mine disposal units still had a lot of work to do in Aleppo.
"We have found a warehouse full of directional antipersonnel mines and cumulative antitank mines. It looks like such mines are being mass-produced here. They are of good quality and factory-made all, meaning that there is a mine war going on here," he noted.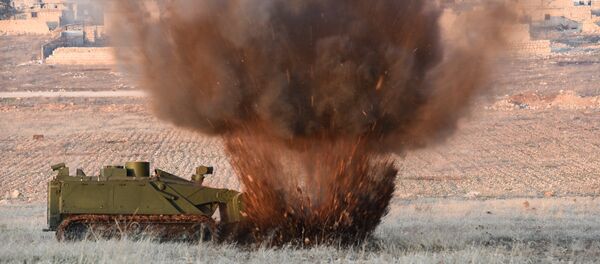 30 January 2017, 03:01 GMT
Over the past week, Russian mine disposal units have cleared over 360 hectares in Aleppo and 75 kilometers of roads defusing over 1,000 explosive devices.
Meanwhile, more than 12,000 people have already returned to their homes in the eastern part of Aleppo that was liberated from militants'' control in December.
"All of them receive necessary assistance," the Russian Defense Ministry said in a statement.
Never miss a story again — sign up to our Telegram channel and we'll keep you up to speed!