Federal prosecutors are reportedly weighing whether to file charges. The investigation by the US attorney's office in Manhattan and the Federal Bureau of Investigations began after an explosive report from Alana Goodman for the Daily Mail in October 2016 detailing his sordid relationship with the young girl.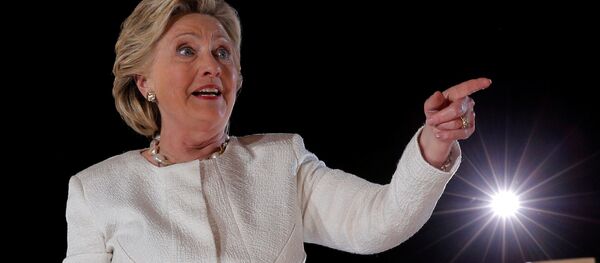 4 November 2016, 08:34 GMT
The investigation led to a laptop being seized from the home Weiner shared with his now-separated wife Huma Abedin, a top aide to Hillary Clinton. Two weeks before the election, FBI Director James Comey announced that emails related to the candidate's private email server may have been found on a laptop used by both Weiner and Abedin, prompting the agency to reopen their probe into the scandal.
While Weiner never met with the teenager in person, he exchanged explicit photos and engaged in highly sexual chats with her through Skype and text messages.
The most serious charge being considered is production of child pornography, for soliciting photos from the girl, which carries a 15-year mandatory-minimum prison sentence, if convicted.
Weiner's scandals began in 2011, when he resigned from Congress after women came forward about their sexual exchanges with him online. In 2013, he ran for mayor of New York City, but more women came forward at that time with the same allegations he had previously faced.