Bahrain's National Security Agency (NSA) once again has the power to arrest and detain people suspected of being involved in terrorism offenses, after a new decree reversed a 2011 decision to strip the agency of such rights.
​The NSA's powers were stripped following a recommendation from an independent inquiry looking into the violent crackdown on anti-government protests in 2011, which aimed to reform the country's law enforcement practices.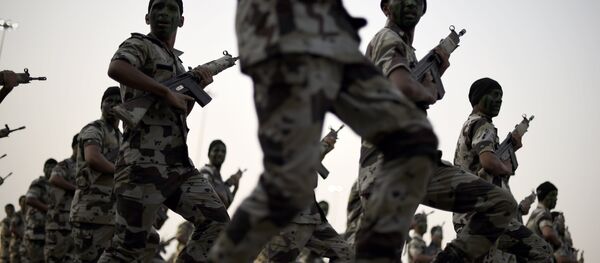 23 November 2016, 17:21 GMT
The decision to restore the powers came after 10 inmates broke out of Bahrain's Jaw prison earlier this month, with Bahrain's senior advocate general, Ahmed al-Dossary, saying the changes were made "in view of the high risk of terror crimes, which necessitates prompt action to thwart plots, halt their impact, gather evidence, and arrest the culprits."
'No Guarantee of Protection'
However critics say restoring powers to the agency will leave people exposed to abuse.
"Returning arrest powers to an intelligence agency that terrorized families and tortured detainees is yet another nail in the coffin for Bahrain's post-2011 reform process," said Joe Stork, deputy Middle East director at Human Rights Watch.
"Detainees will not be safe in NSA custody and Bahrain's oversight mechanisms are no guarantee of protection," he added.
From 23 to 29 January 2017, BCHR documented a total of 44 arbitrary arrests, among them 9 children. 1 woman, 3 of them were released later. pic.twitter.com/0OSZDuB3Gp

— Bahrain Human Rights (@BahrainRights) January 30, 2017
​According to the Bahrain Independent Commission of Inquiry, the NSA arrested 179 anti-government protestors after demonstrations in February 2011, with officers among those involved in "terror-inspiring behavior" that included night time house raids.
The commission found that the NSA was among agencies that "followed a systematic practice of physical and psychological mistreatment, which in many cases amounted to torture, with respect to a large number of detainees in their custody."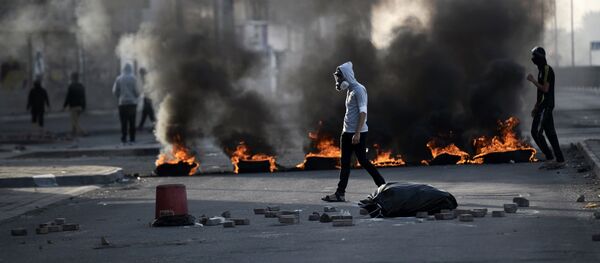 21 November 2016, 12:04 GMT
Questions Over Western Support
The criticism of the decision to restore the NSA's powers has also raised questions over the future of the country's reform process, which has the aim of increasing transparency and promoting human rights.
Two bodies set up to overlook the process — the Ombudsman of the Ministry of Interior and the Special Investigations Unit — have been described by Western allies as a sign of Bahrain's progress on the matter, with former UK Foreign Minister Philip Hammond last year claiming the Middle-Eastern country was "making significant reform," telling the House of Commons that it "is a country which is traveling in the right direction."
​However campaigners have rubbished these British assertions, with an Amnesty International investigation describing the institutions as "woefully inadequate," while accusing Britain of acting like an "over-excited cheerleader" in support of Bahraini officials.
AI said it had been "utterly disingenuous" of the UK government to "pretend" that the bodies had been making significant human rights reform, instead calling on London to confront the "awkward reality that these UK-backed institutions are seriously flawed and widely seen as a PR tool of the Bahraini authorities."