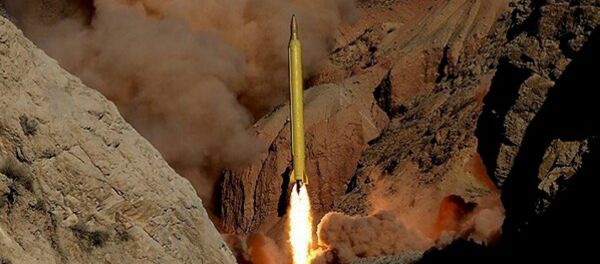 31 January 2017, 13:17 GMT
BRUSSELS (Sputnik) — On Sunday, media reported that Iran conducted a medium-range ballistic missile test near Semnan, in 140 miles from Tehran.
"The European Union reiterates its concerns about Iran's missile program, and calls upon Iran to refrain from activities which deepen mistrusts, such as the ballistic missile tests. The EU will keep its restrictions regarding ballistic missiles for eight years from the adoption day, October 18, 2015," Massrali said at a press briefing.
The EU restrictions will remain in power unless the International Atomic Energy Agency (IAEA) adopts a broader decision on the issue, the spokeswoman underlined.
The latest test was not a violation of the Joint Comprehensive Plan of Action (JCPOA), as the Iranian Ballistic Missile Program was not covered by it, Massrali noted, saying that the European Union nevertheless expects Iran to fulfill all of its international obligations.
"The tests are inconsistent with the 2231 UN Security Council Resolution, whether it constitutes a violation it is for the [UN] Security Council to determine," the spokeswoman said.
Iran and six international mediators known as P5+1 group (Russia, China, the United Kingdom, the United States, France and Germany) reached the JCPOA deal on July 14, 2015 aimed at guaranteeing the peaceful nature of the Iranian nuclear program in return to lifting sanctions against Iran.
In 2016, the IAEA verified Tehran's compliance with the JCPOA, opening way for Iran's return to the international oil market. The same day, the European Union announced that it was lifting sanctions against Iran.