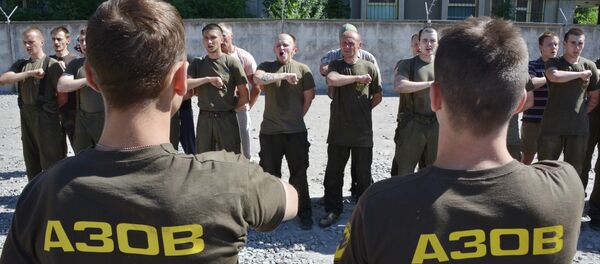 31 January 2017, 13:24 GMT
MOSCOW (Sputnik) — The Ukrainian town of Avdiivka located on the demarcation line in the Donetsk region has been under attack since Sunday. Water and power supplies were reportedly cut off in the town on Monday.
Kremlin spokesman Dmitry Peskov said earlier Tuesday that Moscow had reliable data that the Ukrainian independent armed groups, supported by the Ukrainian Armed Forces' artillery, were behind the attack on Avdiivka.
"We urge the Ukrainian authorities to immediately stop armed provocations in Donbass, comply with the existing agreements on a ceasefire and finally begin the responsible implementation of all the provisions of the Minsk Package of Measures, including those relating to the political aspects of the existing problems," the ministry said.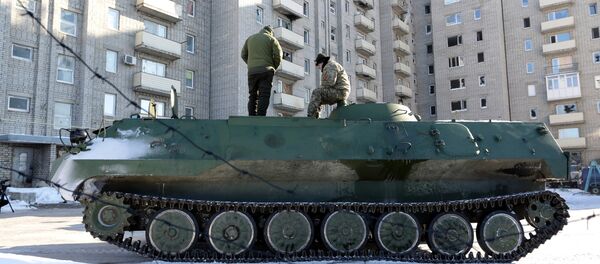 31 January 2017, 13:06 GMT
"The southeast of Ukraine, which is already suffering due to the economic blockade on the part of Kiev, is again on the verge of a real humanitarian and environmental disaster," the statement said.
Moscow expects the Special Monitoring Mission (SMM) of the Organization for Security and Cooperation in Europe (OSCE) in Ukraine to make quick steps for a speedy de-escalation of the situation in Donbass, and hopes that Ukraine's partners will exert influence on Kiev.
"We hope that Ukraine's partners will exert due influence on Kiev to make it give up attempts of taking military revenge in Donbass and putting an end to the Minsk agreements."
"We expect quick steps on the part of the OSCE Special Monitoring Mission in Ukraine to de-escalate the situation as soon as possible."