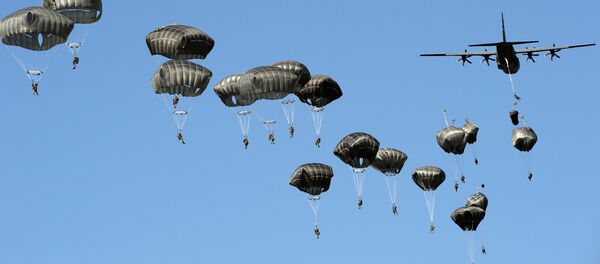 22 December 2016, 10:26 GMT
MOSCOW (Sputnik) — The joint naval drills of the seven
North Atlantic Treaty Organization (NATO)
member states with the Ukrainian Naval Forces in the Black Sea involving over 2,800 servicemen will begin on Wednesday, the Romanian Navy said in a statement Tuesday.
"Standard NATO procedures to battle air, submarine and surface threats will be performed," the statement read.
The drills will include servicemen from Romania, Ukraine, the United States, Canada, Spain, Turkey, Bulgaria and Greece. Romania will provide 11 warships and four fighter jets, alongside six fighter jets and five provided by other members of the bloc, according to the statement.
Previously, Ukraine and NATO conducted joint naval drills Sea Breeze in the Black Sea in 2016.
NATO has been boosting its military presence in Eastern Europe and the Black Sea since spring 2014, citing security concerns over alleged Russian aggression. Moscow has said that the NATO buildup could only further escalate tensions.