"American mainstream [media] is attempting to pressure those who cooperate with Russian RT channel. The Wall Street Journal's attempts to put a spoke in the wheel of RT in the US, where the channel is regularly facing tremendous pressure, are cynical and immoral," the Russian Federal Service for Supervision in the Sphere of Telecom, Information Technologies and Mass Communications Roskomnadzor head said.
"At the same time, journalists of The Atlantic, who found out that RT is in the top searches on Google, called Google and asked whether it is possible to separate RT's news from others. If such pressure limits RT's broadcasting in the United States, we will be forced to respond," Alexander Zharov added.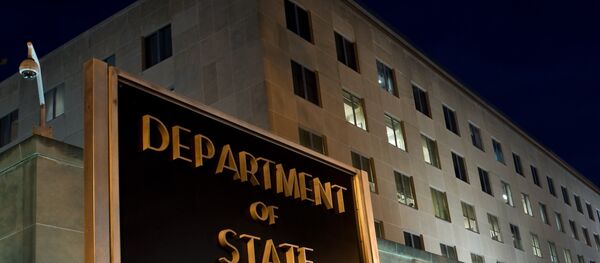 19 January 2017, 10:57 GMT
In late January, the Wall Street Journal published an article, which describes the details of RT's cable and satellite broadcasting in the United States. At the same time, The Atlantic published an article, saying that RT's news are in top searches of Google, adding that the outlet asked whether it is possible to "filter out" RT's articles due to the fact that they present pro-Russian points of view.
The RT television network encompasses three 24/7 news channels broadcasting from Moscow in English, Arabic and Spanish in more than 100 countries around the globe. The network also comprises RT America and RT UK channels broadcasting from studios in Washington and London.