MOSCOW (Sputnik) — In a phone conversation with King of Saudi Arabia Salman bin Abdulaziz Al Saud on Sunday, Trump requested the king's support to the idea of creating safe zones in Syria and Yemen to help refugees displaced by the ongoing conflicts.
"Apparently, Mr. Trump will fulfill his promise of creating safe zones in Syria at the expense of Gulf states. In the areas that fall under the control of  Turkey or Russia, the situation will not need a flight embargo or safe zones, but it can be implemented on the Israeli-Syrian border, as well as the Syrian-Lebanese border to bring back the Syrian refugees," Bashar said.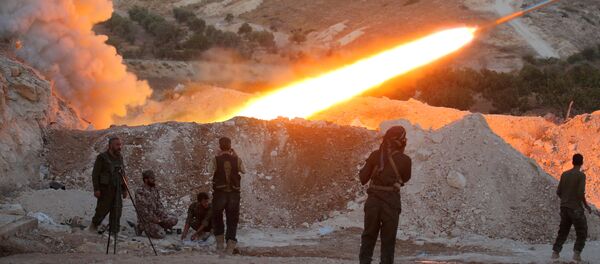 26 January 2017, 15:32 GMT
The idea has not taken shape yet, so it is still unclear who, according to the US proposal, should be policing the projected safe zones and investing funds in their creation.
Following Trump's conversation with the Saudi king, Russian Foreign Minister Sergei Lavrov noted that any creation of security zones in Syria would require a practical agreement with the Syrian authorities. Russia intends to clarify the issue in a conversation with the United States, the minister added.
The establishment of a safe zone implies guarantees to civilians in that area of not being targeted by any party in Syria's civil war. It can be the way to stem the tide of Syrian refugees to Europe and elsewhere.