MOSCOW (Sputnik) — The ministry's website has become accessible for users from over 30 Arabic-speaking countries, according to the statement.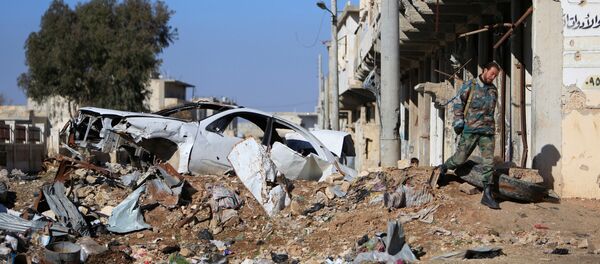 31 January 2017, 15:13 GMT
"The sections will post information received from the Russian Centre for reconciliation of opposing sides in the Syrian Arab Republic as well as bulletin about humanitarian situation in the Aleppo city and other towns in the Syrian Arab Republic," the statement said.
The news feed in the Arabic language, containing the most significant events of the Russian Armed Forces will be updated in the real-time mode, according to the statement.
The Arabic-language version is the Russian Defense Ministry's fourth foreign-language website. In January 2015, its English website was launched, while in 2016 French and Spanish versions went live.
The ministry plans to launch a Chinese version of its website in March 2017.