According to Damon when there are millions of people displaced, it is very likely that crime networks that already exist are going to use this situation in order to manipulate people who are vulnerable.
"What we are seeing is that a lot of women and children who are in camps are being kidnapped or tricked into trafficking and the exported across international borders into Turkey, Lebanon and other places and what that means is that there are a lot of people who are untracked," she said.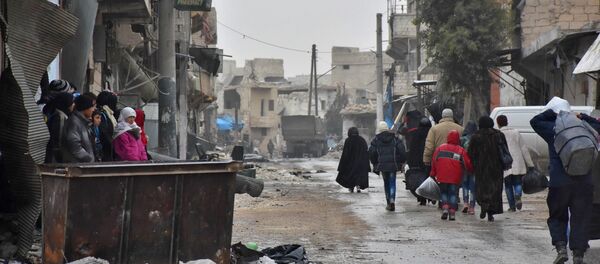 27 January 2017, 15:01 GMT
She further said that people who arrive to
countries like England
, France and Sweden are then lost because there are trafficking gangs operating in those countries.
Talking about Syria she said that because of the scale of the conflict they are particularly vulnerable to problems as there are about 12 million people who are in need of humanitarian assistance in Syria and there are global networks involved in human trafficking who are exploiting this situation currently.
"There is a complete network of groups that are operating, so there are criminal gangs that are working but they are also funding groups like ISIS [Daesh in Arabic] and they are using it as a way of generating income. Even more worrying is that we see complicity among government officials in the corruption which would be necessary for them to operate," Damon said.
She further spoke about how NGOs are trying to tackle these issues on the ground, making sure that there are enough funds and resources to protect these individuals.
"The most shocking thing, however, is that when refugees seek refuge in a Western country, like when 96,000 children arrive in Europe unaccompanied and they start going missing, it is completely outrageous because that is something we should deal with. I really think that it is a matter of resources and making sure that those groups are managing refugees when those arrive," Damon said.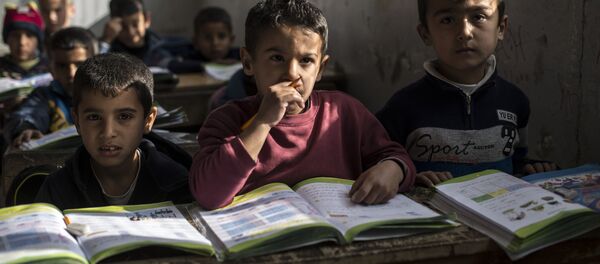 19 January 2017, 02:55 GMT
The reporter further spoke about how Europeans should look at the way they consume and do so ethically. Citizens should also push their governments to make human trafficking a high priority.
"For such a long time, it is something that governments have been in denial about and it doesn't seem to be really high up in the political agenda unfortunately," Damon said.
She said that the number one way to avoid and tackle human trafficking is to maintain peace.
More than a thousand human trafficking cases have been registered in Syria with most such operations conducted by agents of foreign criminal networks or the Syrians they hired for the purpose, the country's Interior Ministry reported.
Human trafficking is one of the 15 sources of funding for Daesh terrorists in Syria and Iraq.