"Kalashnikov Concern, which is part of the state corporation Rostec, will increase its staff by at least 30 percent by creating 1,700 new jobs in 2017 amid a surge in export orders," RIA Novosti reported, citing the company's press service.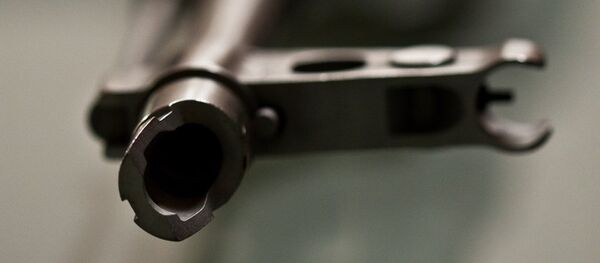 7 December 2016, 04:40 GMT
"The concern will start working in three shifts," the press service added.
The list of new employees will include adjusters, grinders, toolmakers, millers, press operators, machine operators and others.
In an interview with Radio Sputnik, Igor Korotchenko, a military expert and editor-in-chief of National Defense journal, said that Kalashnikov now had good chances of increasing its sales in the West.
"Kalashnikov Concern is now implementing a number of major contracts with the Defense Ministry and has good prospects of selling its products abroad, above all the 100 series assault rifles," Korotchenko said.
He added that several types of Kalashnikov rifles were also in high demand among police units abroad.
"If the Americans lift their sanctions against Russia, this would give an additional boost to Kalashnikov's effort to enter the US arms market," Korotchenko said.
"Russian weapons are extremely reliable and efficient, that's why Kalashnikov has good chances of expanding to foreign markets and this would certainly be the way to go."
Igor Korotchenko said that Russian weapons had proved their efficiency in combat.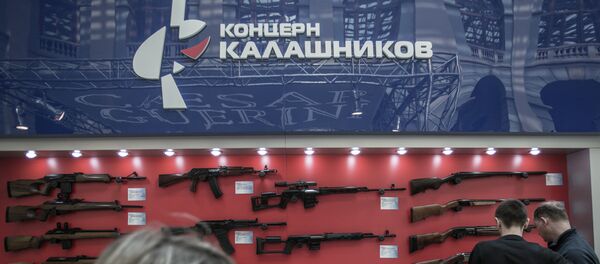 30 January 2017, 09:17 GMT
"The US M16, for example, proved unreliable in Afghanistan when even US commandos had to rely on Kalashnikovs. Here I mean legally-manufactured ones, not some copies and clones illegally being made by some countries. The genuine types of Russian automatic weapons have proved their effectiveness under the most rigorous combat situations," Igor Korotchenko emphasized.
The Kalashnikov Concern was created in 2013 in the merger of two Soviet-era plants, Izhmash and Izhevsk Mechanical Plant, becoming Russia's largest producer of rifles and other weaponry.
The company sells civilian firearms and combat weapons in over 25 countries, including in Europe, Africa and Asia.
Never miss a story again — sign up to our Telegram channel and we'll keep you up to speed!