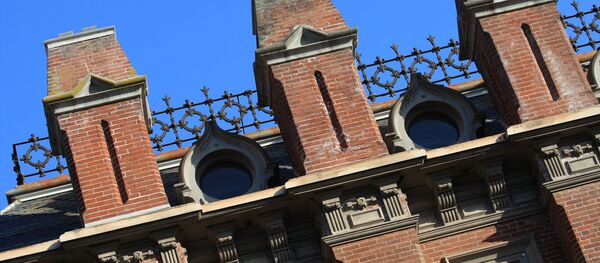 2 February 2017, 06:12 GMT
MOSCOW (Sputnik) — The protests erupted late on Wednesday, several hours before Yiannopoulos, one of Trump's supporters, was scheduled to speak. According to reports, hundreds of students have been throwing fireworks and explosives at police and smashing university windows, forcing Yiannopoulos to leave the campus.
"If U.C. Berkeley does not allow free speech and practices violence on innocent people with a different point of view — NO FEDERAL FUNDS?" Trump wrote on Twitter.
Yiannopoulos commented on the issue on Facebook, saying that the Left was "absolutely terrified of free speech" and would do "literally anything to shut it down."
The UC Berkeley said in a statement it was condemning the "violence and unlawful behavior."
The recent decrees signed by Trump on temporarily banning nationals of seven Muslim-majority countries and refugees from entering the US territory, and on construction of a wall on the border with Mexico triggered mass protests around the world.