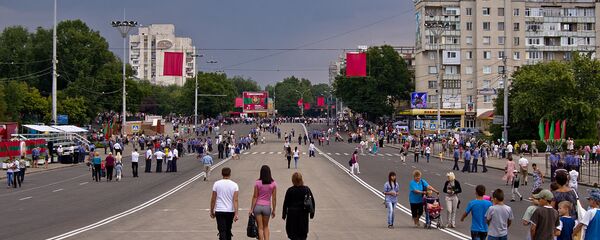 17 January 2017, 21:53 GMT
CHISINAU (Sputnik) — Chisinau set the issue of defining the legal status of Transnistria as a part of Moldova as its top priority in 2017, country's Prime Minister Pavel Filip said on Saturday.
"In 2017, our main interest is to raise the issue … of elaboration of the special legal status of Transnistria as a part of Moldova within the negotiating process," Filip said following the meeting with Austrian Prime Minister and OSCE Chairperson-in-Office Sebastian Kurz.
Filip stressed that Chisinau opposed federalization and considered it "not a good decision."
The Moldovan prime minister expressed hope that the negotiations on the Transnistrian settlement would be more consistent and productive, making specific mention of "the intensification of 5+2 format meetings" in 2017.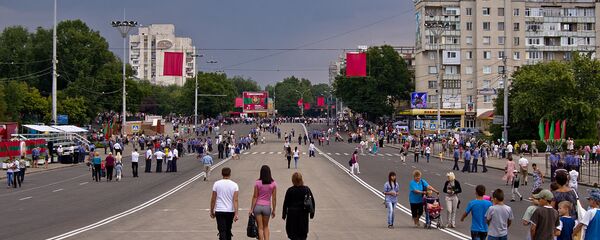 17 January 2017, 15:00 GMT
The Transnistrian conflict began in 1990 when Transnistria, a region with a predominantly ethical Russian and Ukrainian population, seceded from the Soviet Republic of Moldova, fearing possible reunion with Romania. The separation led to a conflict known as "The Transnistria War" that ended in a ceasefire declared on July 21, 1992. However, the conflict remains unresolved and the breakaway republic continues to be governed by an independent de facto government.
Since 2005, the talks on the conflict have been held in a 5+2 format, where the 'five' refers to Transnistria, Moldova, Ukraine, Russia and the OSCE, and the 'two' are the EU and US, which act as external observers. The latest round was held on June 2-3, 2016 in Berlin.