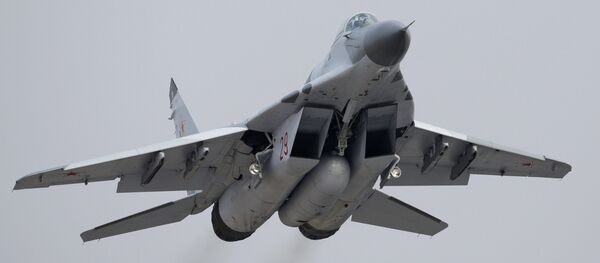 31 January 2017, 22:33 GMT
Ahead of the presidential elections in Serbia, which are scheduled for this spring,
Sputnik Serbia has talked
to one of the candidates, Vojislav Šešelj, the founder and president of the far-right Serbian Radical Party (Srpska radikalna stranka) and a former Deputy Prime Minister of Serbia (1998-2000), to learn his strategy for developing the country in the even that he wins the presidential race.
"We are a truly pro-Russian party which is aimed at further integration with Russia," he told Sputnik.
"After the victory of Donald Trump in the US presidential elections, we hope that Russia and the US will be able to find a common language on many international issues. I also think that Moscow and Washington could launch a new division of the spheres of influence. Hence I hope that Serbia will find itself in Russia's sphere of interests, which will give Belgrade a real chance to solve many of its problems," the politician further explained.
He also noted that the policies of his party differ considerably from those pursued by the country's Prime Minister Aleksandar Vučić.
"We are against the policy of sitting on two chairs: in other words, we are against Serbia's accession into the European Union. We want to cooperate on equal terms with everyone, but at the same time we want to participate in integration processes with Russia and the East. We think that it is a real chance for Serbia," he told Sputnik.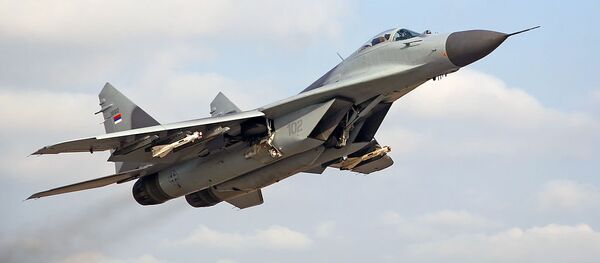 28 January 2017, 04:58 GMT
Vojislav Šešelj also suggested how the situation in the region might change during the presidency of Donald Trump.
"It depends on when and whether he gets interested in the Balkans and Serbia in particular," he said.
Serbia should become as close to Moscow as possible, he said, so that Moscow would protect Serbia's interests and identify them as its own.
"We need closer integration with Russia, even closer that there is between Russia and its closest ally Belarus. In other words, we should coordinate Serbia's foreign and defense policies with Russia," he said.
The politician further elaborated that it also concerns Serbia's relations with Kosovo.  At any international negotiations, Kosovo Albanians (the largest ethnic group in Kosovo), have their defenders present, namely the US and the European Union. Serbia also needs a defender, namely Russia, which should also participate in the negotiation process.
Besides, he said, it is never too late for Russia to return its peacekeepers to the region under the UN mandate, as was done by other states (Russian peacekeepers were present in Kosovo from 1999 until 2003.)
Commenting on the state and the combat effectiveness of the Serbian Army, the presidential candidate noted that the "so-called democrats" have practically destroyed the country's army. And only recently the Serbian Progressive Party (Srpska napredna stranka) was able to gain some certain results, first of all due to the favors of Russia and Belarus.
Back in December, Russia and Serbia announced that Moscow plans to supply Serbia with six MiG-29 fighter jets and other equipment this spring as part a military-technical cooperation assistance program.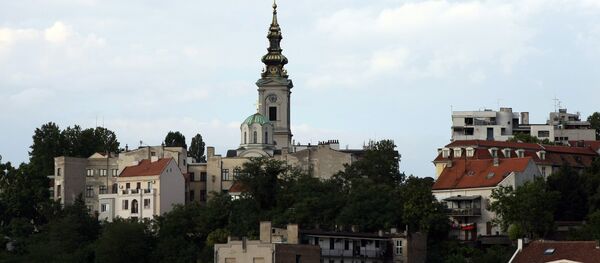 17 January 2017, 09:44 GMT
"The decision has indeed been made. The delivery of the six MiG-29s will take place in March-April after the passage of technical regulations, because the aircraft will be transferred from the Defense Ministry's inventory within the framework of military-technical cooperation," the Russian Federal Service for Military-Technical Cooperation (FSMTC) Deputy Director Anatoly Punchuk then said.
"The two countries (Russia and Belarus) have acted as real friends and helped to strengthen our army, so that no neighboring state is able to threaten Serbia," the politician concluded.
Never miss a story again — sign up to our Telegram channel and we'll keep you up to speed!