MOSCOW (Sputnik) — The protesters made their way from Trump Plaza in West Palm Beach, across the Southern Boulevard bridge into Palm Beach, ending their march just outside the gates of Mar-a-Lago, the president's Palm Beach estate, the Florida news network WPTV reported on Saturday.
The 2.4-mile March Mar-a-Lago began at 5 p.m. local time (12:00 GMT), and lasted until around 9 p.m., when Palm Beach Police requested that protesters leave Bingham Island.
The protest was reportedly organized by Women's March Florida PBC and South Florida Activism.
Trump arrived at his property on Friday ahead of the International Red Cross Gala fundraiser.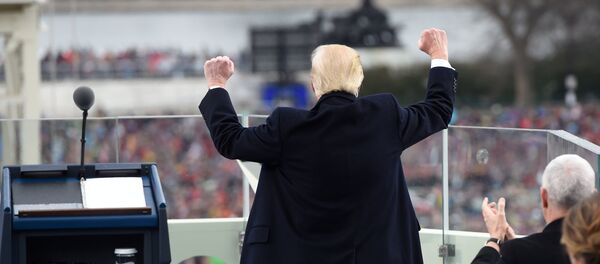 4 February 2017, 22:50 GMT
Worldwide protests criticizing the US president have been taking place since a number of executive measures were passed by the administration. On January 25,
Trump ordered the construction of a wall along the US-Mexico border
and, two days later,
signed an executive order
"Protecting The Nation From Foreign Terrorist Entry Into The United States," which suspends entry to the country for all nationals of Iran, Iraq, Libya, Somalia, Sudan, Syria and Yemen for 90 days, bars all refugees from entry for 120 days and blocks all Syrian refugees from entering the United States for a yet undetermined period of time.
The travel ban was suspended nationwide on Friday, after a federal judge in Seattle granted a temporary restraining order on Trump's immigration order.