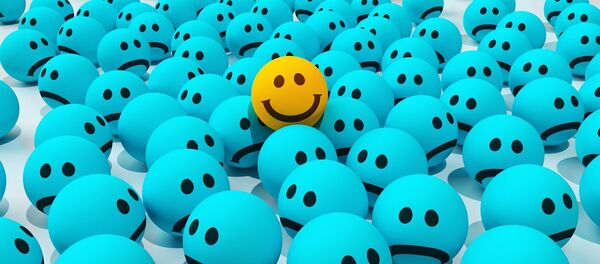 15 December 2016, 17:29 GMT
Peter Brindza, head of the archive in the Slovakian town of Trencin, claims curators discovered the world's oldest known emoji, a symbol used as a part of the signature of a lawyer who lived and worked in 1635.
According to Brindza, the circle and three dots symbol is a direct ancestor of the smiley face we use today.
"We found a smiley face that dates from the 17th century — from 1635 — by notary Jan Ladislaides next to his signature," Brindza said.
While the drawn face does not appear to be exactly overjoyed, Brindza says Ladislaides had no problems with his business and was in fact happy with the signed documents.
​"I do not know if it's the oldest Slovakian smiley or the world's oldest. But it is certainly one of the oldest in the Trencin region," Brindza said.
Previously, the oldest known smiley face had been found in the 1648 poem, "To Fortune," by Robert Herrick. However, that was later discovered to be a mere feature of typography at the time.
There is actually a technical difference between an emoji and an emoticon. Emoticons are text representations of human faces made up from a set of punctuation characters, like ":-)." Emojis are actual images small enough to be inserted directly in text.
There are sets of emojis specifically designed for use in a text-only environment, such as emails, if Unicode text format is supported. Most modern instant messaging software automatically converts emoticons and emojis into original graphic (sometimes animated) images.