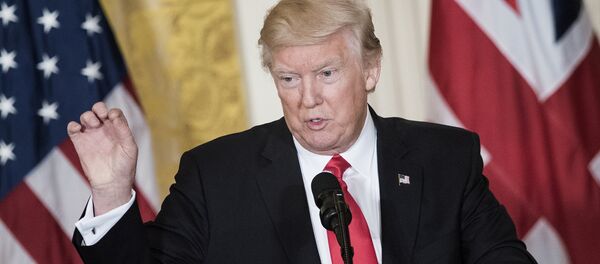 2 February 2017, 18:35 GMT
On January 28, Iran test launched new generation IR-8 uranium centrifuges in the course of developing its civil nuclear program, under the auspices of the JCPOA nuclear deal which it agreed to with the P5+1 group of countries in July 2015.
However, just a few days later, Tehran was stiffly rebuked by the Trump White House. In response to a medium-range ballistic missile test on January 29, National Security Adviser Michael Flynn said that "as of today, we are officially putting Iran on notice."
On Friday, the White House announced new sanctions against Iran for conducting the test. The US Treasury Department imposed sanctions on 12 entities, as well as 13 individuals based in Iran, China, Lebanon and UAE which it deemed to be "supporters of Iran's Ballistic Missile Program and Iran's Islamic Revolutionary Guard Corps."
Iran maintains that the missile test, which occurred on January 29, did not violate the nuclear agreement or UN Security Council Resolution 2231, which affirmed the implementation of the nuclear deal.
"The missile issue is not part of the nuclear deal," Iranian Foreign Minister Javad Zarif said.
According to Resolution 2231, "Iran is called upon not to undertake any activity related to ballistic missiles designed to be capable of delivering nuclear weapons."
Expert in Middle Eastern affairs Vladimir Sazhin told Sputnik that the Trump administration is following through on his pre-election rhetoric, which criticized the Iran nuclear deal.
"Indeed, these two events occurred almost simultaneously in late January. Moreover, they happened as the new US President Trump entered office and began forming his administration and, accordingly, the official American political doctrine."
"It should be remembered that during the election campaign, Mr. Trump made anti-Iranian statements, in particular calling the nuclear deal with Iran "a disgrace" and "the worst deal ever negotiated," Sazhin said.
As US opposition to the deal mounts, Sazhin pointed out that within Iran too, there are powerful opponents to the nuclear agreement, including within Iran's Islamic Revolutionary Guard Corps (IRGC). He said that some factions within Iran could be attempting to end the deal by provoking the US at a time when Washington is engaging in tough rhetoric.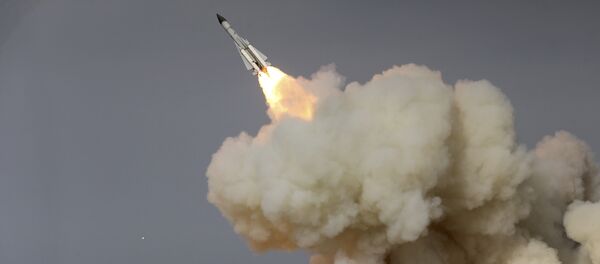 4 February 2017, 16:27 GMT
"We should not forget that Iran's missile program (as well as nuclear) is under the auspices of the IRGC. As a whole, that structure stands opposed to the current political course of President Hassan Rouhani. Many members of the opposition oppose Tehran's nuclear agreement with the international community, claiming that Iran has paid too high a price in concluding the agreement."
"Rouhani's opponents believe that this deal, in particular, caused serious damage to the development of the country's nuclear program. It is quite possible that in order to provoke President Trump, the IRGC timed its missile test for just the moment when the new US administration began come out with strong statements against Iran and its missile program."
"To summarize, neither the work with IR-8 nuclear centrifuges nor Iran's testing of medium-range ballistic missiles, violate the country's international obligations under the law, but, as they say, an unpleasant aftertaste remains," Sazhin said.
In a further escalation on Monday, Iran announced the preparation of counter-sanctions against the US.
Iran's sanctions list is almost complete and "includes the names of American entities and individuals involved in backing Daesh, al-Qaeda and other terrorist groups as well as backing the Zionist regime in suppressing the Palestinian people," Iran's Foreign Ministry spokesman Bahram Qassemi was quoted as saying by the Mehr news agency.
Never miss a story again — sign up to our Telegram channel and we'll keep you up to speed!