CHISINAU (Sputnik) —  Bilateral agreements between the European Union and Moldova have failed to deliver on the majority of the Moldovan citizens' expectations, including those concerning exports and foreign investment, Moldovan President Igor Dodon said Monday.
"Most expectations from signing an agreement on association with the EU and the creation of a free trade zone have not been met," Dodon posted in his blog.
He stressed that the agreement has not improved Moldovan position as an exporter to the bloc while deteriorated the terms of the country's exports to Russia. The expectations of higher foreign investments has not been fulfilled either, they dropped by 17 percent.
Earlier in the day, Dodon left for Brussels to hold meetings with the representatives of the EU Commission, Parliament and NATO.
"Today I am leaving to Brussels. Just as I promised, it is my second official visit as the President of the Republic of Moldova abroad. I will have several meetings, by now I have received confirmation as for discussions with the heads of European Commission, European Council, European Parliament, NATO," Dodon said on Facebook.
The president added that his visit was going to focus on the Association Agreement.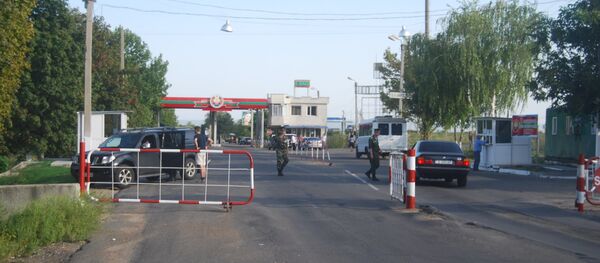 4 February 2017, 13:39 GMT
The EU-Moldova free trade deal of June 2014 required Chisinau to fully open its market for European goods. In response to this agreement Russia has introduced some temporary restrictive measures on imports from Moldova, which affected Moldovan farmers' interests, who lost the right for duty-free deliveries of their goods to Russia.
Socialist Party leader Dodon secured 52.12 percent of vote in the second round of the presidential election in Moldova late in 2016, assuming office on December 23, 2016.
During his election campaign, Dodon stressed the need to improve Chisinau's relations with Moscow, especially in the economic sphere, and even suggested that once he becomes president Moldova would hold a referendum on whether the country should withdraw from the 2014 political and trade agreement with the European Union and instead join the Russia-led Eurasian Economic Union.