Having spent nearly one year on a joint investigation, the German Federal Intelligence Service (BND) and the Federal Office for the Protection of the Constitution (BfV) have failed to produce any conclusive evidence of Russia perpetrating a disinformation campaign against the German federal government.
According to Süddeutsche Zeitung, the security agencies were initially planning to at least partially disclose their findings to the public, but due to the utter lack of evidence – or "smoking gun", as the government officials put it – they chose not to publish the investigation report at all.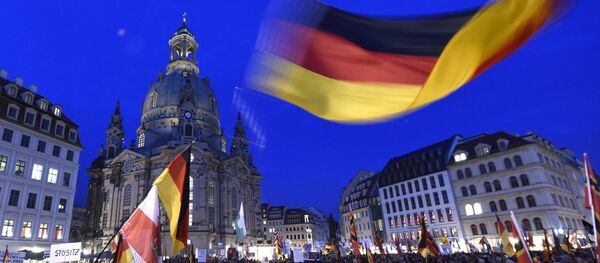 4 February 2017, 00:19 GMT
"We would have liked to draw the yellow card," a security expert cited by the newspaper ruefully confessed.
Nevertheless, these revelations did not deter the Federal Chancellery from insisting on continuing the investigation further
In December 2016 BfV chief Hans-Georg Maassen accused Moscow of trying to destabilize Germany via cyberattacks and propaganda ahead of the 2017 elections. His accusations echoed claims made earlier by a number of media outlets that blamed Russian hackers for allegedly interfering with the 2016 US presidential election, though so far no compelling evidence has been uncovered to substantiate either theory.
It's worth noting WikiLeaks' 2013 revelation that the NSA had spied on the German chancellery and ministers. At the time, former US secretary of state Kerry was far more relativistic, noting that "every country in the world that is engaged in international affairs and national security undertakes lots of activities to protect its national security," adding that "all I know is that is not unusual for lots of nations."