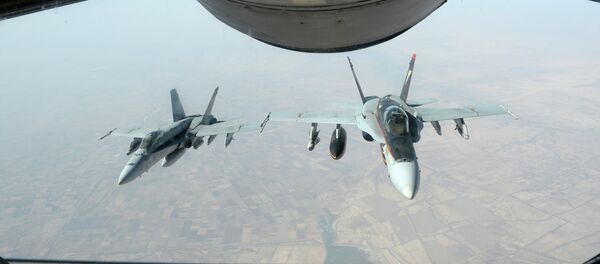 3 January 2017, 18:23 GMT
WASHINGTON (Sputnik), Andrew Feinberg — The growing influence of foreign Islamic radicals inside Syria has made arming the rebels a more difficult and less productive option for the United States now than it was at the beginning of the conflict, US Senator and former presidential hopeful Marco Rubio told Sputnik.
"It's a much more difficult proposition now… we [the United States] didn't empower the right people," Rubio said on Tuesday when asked if he supported arming opposition forces inside Syria. "They were killed and wiped out, and its the radical elements who grew in influence and ability."
Rubio claimed that there was a time when the strategy to arm the Syrian rebels might have been a lot more productive than it is now and while there are still elements on the ground the United States could work with, "they are smaller and they are less equipped and less capable than we wish they would've been at this stage in the process."
"I warned at the outset of that conflict that at that time there were Syrians there that we could have empowered, but if we didn't than the best equipped most effective groups on the ground would become these foreign Islamic radicals that have flowed into Syria and that's exactly how it played out, so it's harder," Rubio explained.
In December, US President Barack Obama waived legal restrictions on providing defense-related articles to foreign forces in Syria. The Department of Defense claimed Obama's move was meant to support the coalition in the offensive on Raqqa.
Kremlin spokesman Dmitry Peskov warned that man-portable air defense systems (MANPADS) could fall into the hands of terrorists in the wake of Obama's decision to ease limits on military support in Syria.
Syrian President Bashar Assad claimed Obama's order provided political legitimacy to providing militants weapons, many of which have fallen into the hands of terrorist groups like the al-Nusra Front and Daesh.
Rubio was a top candidate in the 2016 US Republican presidential primary race.