MOSCOW (Sputnik) — The Seoul Administrative Court ruled in favor of a lawsuit filed by a group of local residents to annul the NSSC's approval of a 10-year extension of the operation of the Wolseong-1 reactor in Gyeongju, which was supposed to be shut down in 2012, the Yonhap news agency reported Tuesday.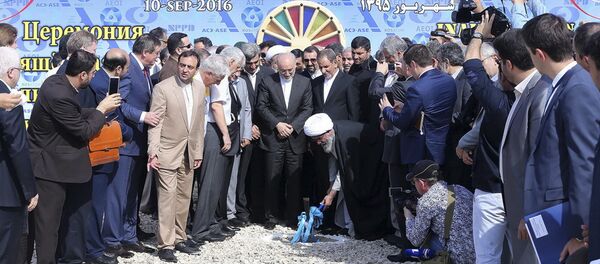 6 February 2017, 15:08 GMT
The reactor was shut down in 2012 after reaching the end of its 30-year commercial operation period. However, the commission issued a new operation license for another 10 years and restarted the reactor in June 2015 after a total of 946 days offline. In the wake of the
2011 Fukushima nuclear disaster in Japan
, the commission's decision raised safety concerns and resulted in a collective suit filed by 2,167 nearby residents. However, the court recognized only the claims of those living within an 80-kilometer radius of the reactor. The court's verdict was based on the NSSC's failure to follow the legal procedures.
The plant owner Korea Hydro and Nuclear Power (KHNP) signed an agreement in June 2015 with local residents, including those in the nearby coastal city of Gyeongju, on the development of the region in accordance with the continued operation of Wolsong-1. Under that agreement, the KHNP was to provide 1.3 billion South Korean wons ($1.2 million) for job creation, business growth and welfare of residents.
At the moment, South Korea has 23 nuclear reactors in operation from which it receives about 30 percent of its electricity supply.