Late last year, lawmakers from Poland's ruling Law and Justice Party proposed amendments to legislation which would allow for the mass destruction of memorials dedicated to the Soviet soldiers who perished during the campaign to free Poland from Nazi Germany between 1944 and 1945. 
The initiative follows proposals by the government-affiliated Institute of National Remembrance, which announced last March that Poland would begin a campaign to demolish about 500 monuments and memorials to the Red Army.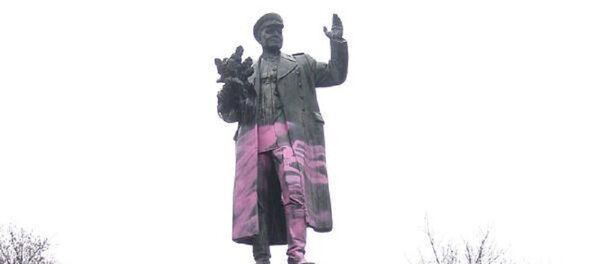 20 January 2017, 11:23 GMT
In the meantime, individual monuments in towns and cities across Poland have continued to be removed. Late last year, a memorial in the town of Lancut, southeast Poland was demolished and
replaced
with a Christmas tree.
In recent years, Poland has intensified its war against the memorials, its officials saying that they were a symbol of the totalitarian past. Moscow has responded by calling the policy "contemptible." Other Russian observers have angrily suggested that totalitarian or not, the ordinary Soviet soldiers' sacrifices should be honored, and added that Poland as a state probably wouldn't exist if the Nazis hadn't been beaten back and defeated.
Amid the tense back and forth war of words between Warsaw and Moscow, the Eastern European country has also seen a rise in vandalism against the Soviet war memorials by individuals in recent years.
Outraged by the destruction, 50-year-old Polish activist Jerzy Tyc began a personal campaign to restore and preserve the memorials. He was eventually joined by other volunteers, and for over four years now, they have spent their time restoring and taking care of the memorials, gravesites, and cemeteries. Speaking to Sputnik Poland about what motivates him to do his work, the activist explained that even though over 70 years have passed since the end of the Second World War, its memory cannot be forgotten or distorted.
"I was raised by parents, teachers, books and films, which taught me not to forget who liberated my country, at the cost of their own blood, and put Poland back on the world map after it was seized by the German occupiers," Tyc said. "This was done by your [Soviet] soldiers. And I am very grateful to them," he added.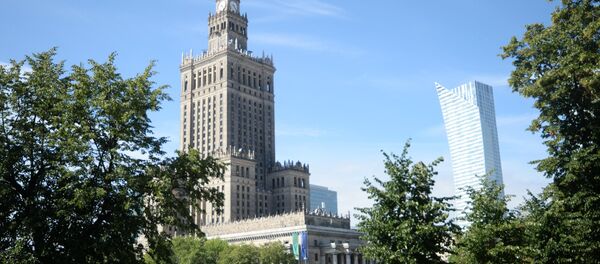 4 January 2017, 12:44 GMT
Tyc noted that "given the way I was brought up, this isn't even up for discussion for me. How can we not look after the places devoted to the memory of your soldiers? What began in Poland since 1990 – the first wave of demolitions of the memorials – this isn't normal, it is unjust! I saw all this and couldn't bear to just stand by and look at what's going on."
Eight years ago, Tyc began his campaign to restore run-down memorials and cemeteries. Since then, a group of like-minded young people has joined him. The group of volunteers calls themselves 'Kursk', in honor of the legendary tank battle near the Russian town in 1943. Together, Tyc and his volunteers travel around the country, cleaning up and restoring the old Soviet memorials.
The activist said that he and his group have received a lot of support from ordinary people, in spite of the occasional bouts of Russophobia displayed by some government officials and the media.
"99% of the people we come across at the places where we are doing our restoration work come up, see our work and say 'finally, someone has decided to restore this monument – we had been laying wreaths here on May 9 since childhood, and can't understand why this has stopped, or why the government is behaving in such an inappropriate manner. We are very grateful to you.'"
However, Tyc admitted that the thank yous come mostly from people from the older generation. Young people rarely say anything, he said, and his volunteers occasionally feel a sense of danger when they are doing their restoration work.
"The biggest danger to us is groups of young people who think of themselves as patriots, and think they are fighting against Russia for our country's freedom," the volunteer complained. "Young people want to fight, but how can they fight against such a large and powerful state like Russia? They can't find a way to snap at your country. But they can go to the cemetery at night and smash war graves," Tyc lamented.

28 January 2017, 11:06 GMT
Tyc and his volunteers have put in a great deal of work to rehabilitate Soviet war graves and monuments. Over the last four years, they restored five cemeteries, 26 monuments, and "many, many individual graves" of Soviet soldiers.
In November, the Kursk volunteers traveled to Russia, where they made contact with Russian organizations willing to help support their activities. During their visit, (which saw them travel through the cities of Kursk, Voronezh, Moscow, Rzhev and Zelenogradsk), the volunteers made a touching stopover in the village of Yezhovka, where they brought some soil from the grave of a Red Army soldier who died and was buried in Poland back to his family. The family sprinkled the soil near the soldier's wife's grave.
During their visit, the soldiers also visited the town of Belomut, where the Soviet-allied Polish Army was formed in 1944. Together with the Red Army, the Polish forces fought to liberate the western Soviet Union and Poland, and went on to fight in Germany and Czechoslovakia, ending their campaign by participating in the battle of Berlin and the drive to free Prague.
© Sputnik / Morozov
 / Go to the mediabank
Soldiers of Wojsko Polske (left with flag) and Soviet Army (right) raising a flag in liberated Warsaw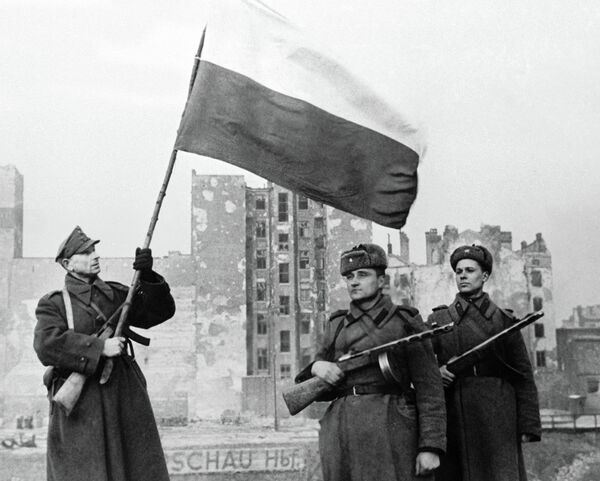 Soldiers of Wojsko Polske (left with flag) and Soviet Army (right) raising a flag in liberated Warsaw