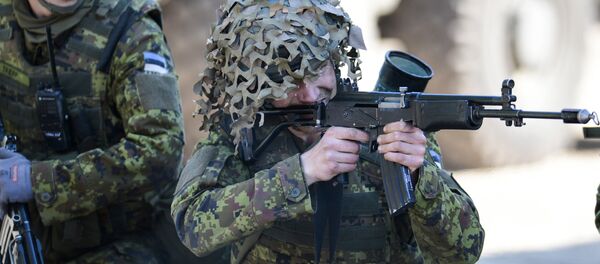 8 February 2017, 14:14 GMT
TALLINN (Sputnik) – According to the report, the "fabricated" information allegedly provided by Russian media is actively used by "anti-elite circles" in the European Union.
"To amplify tensions, Russia, both on its own and through allies, spreads disinformation – a mix of truth and lies intended to mislead the target. The Kremlin makes extensive use of Russian-language and foreign-language media outlets, as well as countless fake social media accounts," the International Security and Estonia 2017 report reads.
"To carry out its foreign policy goals, the Kremlin is increasingly reliant on the right and left populist parties arrayed against the European Union and NATO – now a political force to be reckoned with across Europe," the report said.
EIB calls the French far-right National Front as well as Germany's The Left and Alternative for Germany (AFD) the most important Russian partners in the European Union.
The Estonian intelligence also expects Russia to carry out cyberattacks against Estonia in the second half of 2017 when Estonia will hold the presidency of the European Union.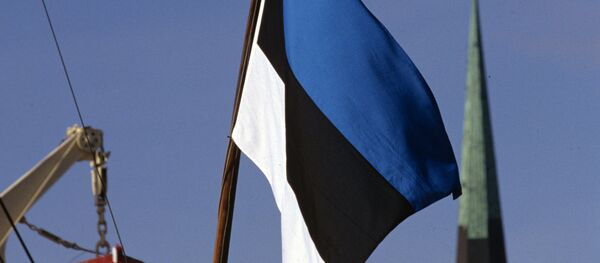 24 January 2017, 01:47 GMT
"The goal of such attempts is to cast doubt on the reputation of Estonia as a functioning e-state and to harm Estonia in one way or another," the report read.
The western countries are persistently accusing Russia of waging an information war against the European Union and NATO using these accusations as a pretext for crackdown on Russian media. On November 23, 2016, the European Parliament adopted a resolution equating counteracting the Sputnik news agency and the RT broadcaster with resistance to Daesh propaganda.
Russia denies the accusations and believes that the western countries are waging the information war against it. On November 18, Russian President Vladimir Putin said that one of the main Russia's tasks was to neutralize any risks to national security, including information warfare. At the same time, Russian Foreign Ministry's spokeswoman Maria Zakharova ruled out any discrimination of foreign journalists working in Russia.
Moscow calls false media coverage of its operation in Syria, accusation of interference in Ukrainian internal affairs and of committing cyberattacks on the US Democratic Party aimed at influencing results of the US Presidential elections as examples of the information campaign against Russia.