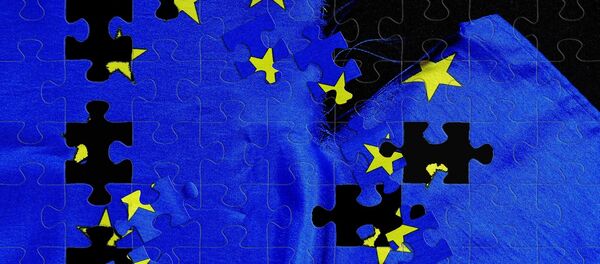 8 February 2017, 09:07 GMT
Europe is now facing a plethora of problems such as migration, terrorism, the upcoming elections in Germany, the Netherlands and France, Brexit and US President Donald Trump.
Disillusionment
When asked how he assessed the situation now existing in Europe, Konrad Rękas said that politicians should move with the times adjusting their vision of things to minimize some European countries' disillusionment with the EU's policy of integration, globalization, migration and security.
"The European Union has been a failure from the very start and in its present form it is simply not viable. It is used to bring about a new class of political, business and managerial elite on the one hand, and of a society with indistinct national traditions and ethnic values on the other. A project like this will certainly not be able to survive," he told Sputnik Poland.
He added that desperate attempts to keep this project alive by bringing in migrants from other parts of the globe only proved that this idea for Europe will never work "because migrants do not embrace the values that were meant to underpin the new "Big Europe."
"As a result, the migrants brought in their own experience of rejecting European traditions. The upcoming elections in each of the abovementioned countries reflect the people's desire to force the politicians to make certain systemic changes," he said. 
"Unfortunately, the EU's economic and political leadership is now strong enough to resist these attempts. The elections in France and the way the European countries react to the recent election in the US is just another form of public pressure on Brussels."
EU bureaucrats
Konrad Rękas added that he has no illusions about the EU bureaucrats who will dig in their heels.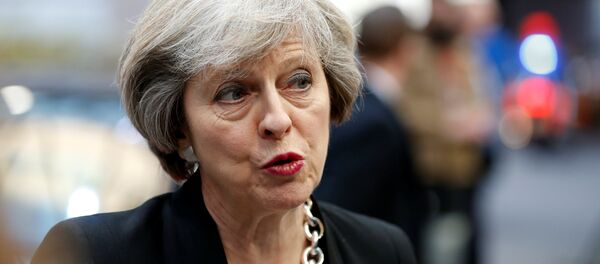 8 February 2017, 13:19 GMT
"The EU has driven itself into a dead end and is unable to find answers to the immigration and security problems, and, to the new geopolitical realities being presented by Washington."
"We have no idea about the impact Brexit is going to have on Europe, whether it could end with a total breakup [of the EU], with Scotland's exit as a result of next year's referendum on independence."
He also noted that the EU bureaucrats and political elite are waiting for Trump to make good on the promises he made on the campaign trail.
"We are in for a very interesting year or years when we could either have a new and genuinely free Europe freed from the EU or continue with this unhealthy state of things we have here," he noted.
Sanctions not working
When asked to say a few words about the anti-Russian sanctions, the situation in Ukraine and in Eastern Europe in general, he said that even though Germany has in the past few years been at the forefront of the EU's policy of anti-Russian sanctions, waging a trade war with Moscow and supporting Ukraine, it still maintained businesslike negotiations with Russia, above all on fuel supplies, while Poland acts as if its eastern policy has been replaced by sheer propaganda.
"I believe that the situation on the eastern track, especially in Ukraine, must change. There are no political or economic reasons whatsoever for keeping the sanctions in place. All attempts to bring Russia to its knees have failed, just like efforts to undermine it economically. In fact, the anti-Russian sanctions backfired on the Western companies working on the Russian market."
"All these sanctions did was rally Russian society behind President Putin and create conditions for Russia to become self-reliant, above all in agriculture. Paradoxically, the sanctions and the trade war actually helped, rather than harmed Russia," Konrad Rękas concluded.
Never miss a story again — sign up to our Telegram channel and we'll keep you up to speed!