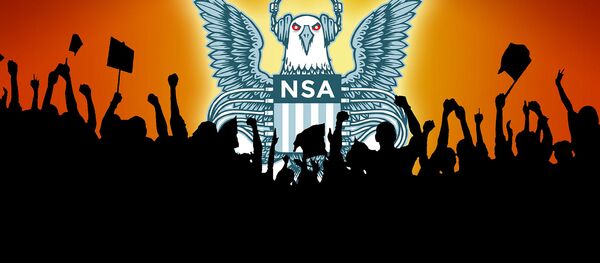 13 January 2017, 21:04 GMT
WASHINGTON (Sputnik) — Harold Thomas Martin, a US government contractor who worked for different federal agencies including the National Security Agency (NSA), has been charged on 20 counts for theft and continued possession of highly classified defense information, the US Department of Justice said in a press release.
"Martin allegedly violated the trust our nation put in him by stealing and retaining classified documents and other material relating to the national defense," the release stated on Wednesday. "The indictment alleges that for as long as two decades, Harold Martin flagrantly abused the trust placed in him by the government by stealing documents containing highly classified information."
Martin was arrested in August, 2016 at his house in the US state of Maryland, after federal agents discovered a number of confidential materials saved on his personal devices.
According to investigators, Martin stole approximately 50 terabytes of data while being employed by the NSA and the Office of the Director of National Intelligence.
The release noted that Martin held security clearances up to Top Secret and Sensitive Compartmented Information (SCI) at various times, and worked on a number of classified, specialized federal projects.
If convicted on all 20 counts, Martin faces a lifetime prison sentence.
Martin's initial appearance in scheduled in the US District Court in Baltimore, Maryland on Tuesday.