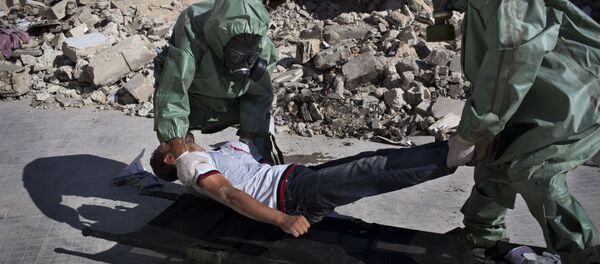 18 December 2016, 03:13 GMT
MOSCOW (Sputnik) — Moscow expected more from the
Organization for the Prohibition of Chemical Weapons (OPCW)
in its investigation of chemical weapons use in Syria and Iraq last year, the Russian Foreign Ministry told Sputnik.
"Frankly, we expected more effective work from the OPCW in this direction. Unfortunately, these expectations were not fulfilled," head of the ministry's Department for Nonproliferation and Arms Control Mikhail Uliyanov said Wednesday.
Uliyanov pointed out that the OPCW's fact-finding mission has conducted its activity over the past years remotely by interviewing witnesses.
"Many of them are people who have been brought by hand by various non-governmental organizations opposed to Damascus. The reliability of such accounts, of course, raises serious doubts," he said.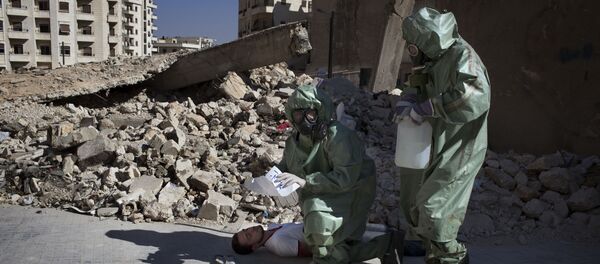 26 November 2016, 14:33 GMT
Uliyanov stressed that making conclusions based on the witnesses' statements was an example of low-quality work, which had serious consequences.
In August 2013, an unprecedented chemical weapon attack, which killed over 1,300 civilians, took place in Ghouta, a suburb of the Syrian capital of Damascus. Militants and President Bashar Assad's government blamed each other for the attack.
On October 27, 2016, the OPCW-UN joint investigative mechanism (JIM) expert panel released a report claiming that the Syrian government had used chemical weapons at least three times in the country throughout 2014-2015. An earlier report said the Daesh was also responsible for several attacks.
Assad maintains that accusations of use of chemical weapons by the Syrian government are ridiculous, adding that the use of chemical weapons runs contrary to the interests of Damascus.