MOSCOW (Sputnik) — A legislation that seeks to grant sweeping new powers to the president will be put to a nationwide vote on April 9 or 16, according to presidential spokesman Ibrahim Kalin.
"It is a huge task for us all. The referendum will determine not only Turkey's present day but also whether its road map for a century will be in the hands of the people of the nation," Yildirim told the ruling Justice and Development Party (AKP), as quoted by the Hurriyet newspaper.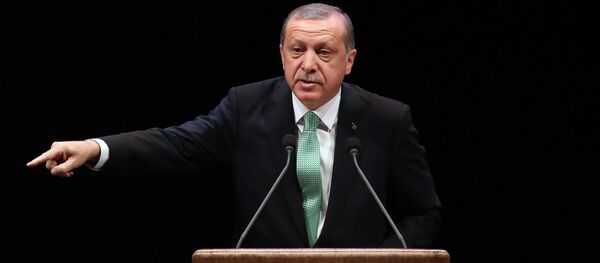 9 January 2017, 09:48 GMT
The move has been criticized by opposition parties as an attempt by President Recep Tayyip Erdogan to grab power, but the prime minister argued the vote would ultimately put more power into the hands of the people who would pick the government and the president.
The Turkish parliament approved last month a batch of constitutional amendments that seek to boost presidential powers, including granting him the ability to appoint some top judges and declare a state of emergency.
The legislation was submitted to President Recep Tayyip Erdogan on January 21, starting a 15-day countdown within which he is expected to approve or reject the measure and set the date of the referendum.